R. Kelly's Political Nightmare!
Guest Column MG Media | 7/17/2019, 4:30 p.m.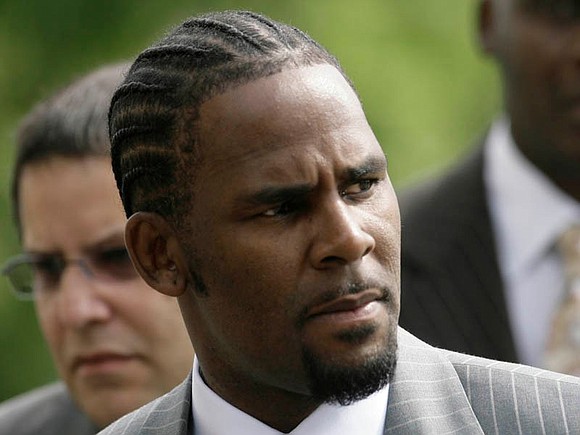 What happened on last Thursday with R&B sensation and one of America's favorite crooners, who many also love to hate, Robert Kelly, was not a criminal act but a political move. When I heard about the Feds sneaking behind trees and cars waiting on Kelly to show his alleged menacing face outside of his home so they could apprehend him without fanfare and interference, was proof that he finally crossed a line within the halls of government.
There had to be some serious conversations behind closed doors of some very powerful political operatives locally and nationally to approve to have the Feds remove Kelly completely from society. Since he was abducted, we have not heard a word from nor have we seen images of him being detained. There have been some recent open discussions about whether he'll receive bond or even how much Robert will have to pay for his limited freedom.
It's almost possible that Kelly will never see the light of day again as a free man to perform for his dazed public. Yes, as our criminal court system goes, he'll surface to answer to his dozens of charges against him by women across the country who has claimed foul treatment or unlawful acts of aggression against minors and/or unwilling participants.
But because of the political climate of America today and with a presidential election approaching, we can be for sure, that there was some communication with some very meaningful parties to take action, now against Mr. Kelly. And for him, whatever he has done to harm these women and caused their families unjust pain and agony, Kelly will be present to finally, in their minds, pay for his illegal misdeeds.
The evidence against him seems overwhelming. Even if you're his most loyal supporter, it's hard to ignore some of the charges levied against Mr. Kelly. Everybody can't be making false claims. There is almost no way he can escape this political storm. He will finally be made to pay the price for his decades of alleged crimes against humanity. And his devoted fans can no longer look to him to supply them with his magical gift of songs and heart-stopping performances.
Cook County State's Attorney Kim Foxx, has been thrust into this case as with any other case of this magnitude, to perform her duty, to protect the public from so-called dangers like abusing and mentally hypnotizing underage women for personal pleasure. Foxx has been steadfast on seeing justice the minute individuals approached her office for help. She heard their cries and immediately began to investigate these many alleged charges against Robert.
Kelly "spent many years of his adult life exploiting and manipulating young girls, including by threatening members of a victim's family," prosecutors said in a memo filed Friday.
The legal saga of the embattled R&B singer took a dramatic turn last Friday when federal indictments against him were made public in New York and Chicago, charging a sweeping scheme by Kelly and those around him to groom and sexually exploit young girls and then cover it up.