Will County join other counties to offer lower cost solar
7/22/2019, 7:47 p.m.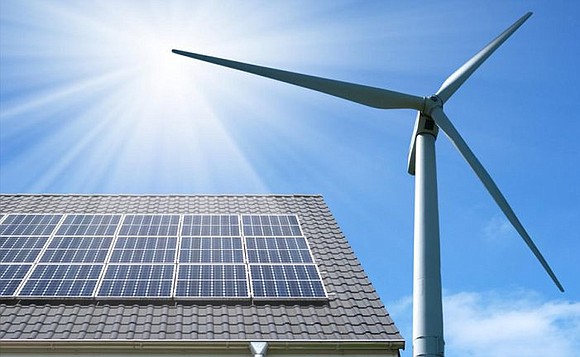 Offer ends Sept. 30
Will, Cook, DuPage and Kane counties have joined with Midwest Renewable Energy Association (MREA) and Citizen Utility Board (CUB) to coordinate a group buy for solar panels and installation.
The advantage of the group buy is that with a larger volume of orders, homeowners' upfront costs will be reduced, said Samantha Bluemer, Energy & Conservation Specialist with the Resource Recovery and Energy Division of the Will County Land Use Department.
Will County Executive Larry Walsh said, "Dozens of solar group buys have been completed across the country, giving homeowners a way to have solar panels installed by a vetted business that has already been through a competitive bidding process."
Bluemer said the group buy program would be available until Sept. 30. Installation can be scheduled any time after a commitment has been made.
In addition to the savings made possible by the group buy, costs will also go down if participation across the four counties reaches four tiers, she said, giving homeowners additional savings.
MREA will provide education about solar energy and the program at Solar Power Hours presentations. The events will explain solar basics, discussion about costs, how to tell if a property is ready for solar and how to participate.
Several Solar Power Hours are scheduled in Will County. They will be at:
7 p.m. Thursday, Aug. 1 at Naperville Municipal Center, meeting room A, 400 S. Eagle St., Naperville;

6:30 p.m. Monday, Aug. 5, White Oak Library District, Romeoville branch, 201 Normantown Road, Romeoville;

2 p.m. Thursday, Aug. 8, Crete Township Building, 1357 Wood St., Crete;

6:30 p.m. Tuesday, Aug. 20, White Oak Library District, Lockport branch, 121 E. Eighth St., Lockport;

5:30 p.m. Wednesday, Aug. 21, Peotone Public Library, 515 N. First St., Peotone;

6:30 p.m. Monday, Aug. 26, Mokena Public Library, 11327 195th St., Mokena;

6 p.m. Wednesday, Aug. 28, Village of Frankfort Hall, 432 W. Nebraska St., Frankfort.
Each Solar Power Hour will begin with a one-hour presentation. Discussion and questions will follow.
For more information and a list of upcoming Solar Power Hours across the Chicagoland area, visit www.solarizechicagoland.com or contact Peter Murphy at peterm@midwestrenew.org