Museum of Science and Industry to host Bit Bash two-day gaming festival
7/30/2019, 8:02 p.m.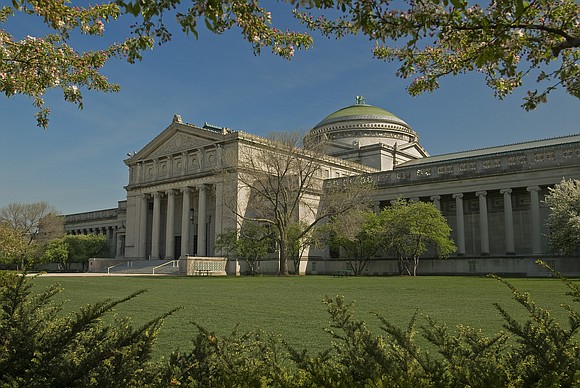 The Museum of Science and Industry, Chicago (MSI) will host Bit Bash, an alternative independent games festival, on August 17-18. Guest of all ages are invited to play more than 50 games – all designed by independent creators from around the world that push the boundaries of how people interact with games and demonstrate the emotion and joy that games cultivate. Bit Bash features a selection of games that can't be played or experienced at home, and includes custom hardware experiences like a couch co-op game where how you sit determines whether a demon remains cushioned inside the couch for eternity or is set free. Play and appreciate dozens of newly imaginative field games, custom-built electronic hardware games, tabletop games, and so much more including:
• Fugl: Discover the beauty and secrets of a vast ever changing voxel playground at your own pace by gliding across serene landscapes or by soaring down steep cliffs. Find hundreds of animal inhabitants, and absorb their characteristics in this free-roam game.
• Sashimi Slammers: Custom built by the Furious Fish Friends, this one and only fish fighting game will put you in a battle against other "fish" players while using a fish-shaped controller.
• Hermitug: Clash over a sack of laundry while wearing laundry baskets on your back in this field game. To win, one team needs to bring the laundry basket to their own goal, or knock all of the baskets off their opponents' backs.
Bit Bash is centered around creating a welcoming and inclusive environment that encourages exploration and cultivating community. For two days, attendees can explore the largest science museum in the Western Hemisphere and take part in live-gaming events and tournaments throughout MSI.
WHEN: Saturday, August 17, 9:30 a.m. – midnight
Sunday, August 18, 9:30 a.m. – 4 p.m.
WHERE: Museum of Science and Industry; 5700 S. Lake Shore Drive
COST: $20 when purchased online and $25 when purchased onsite
Tickets to Bit Bash include admission to the Museum
Tickets are available now
WEBSITE: msichicago.org/bitbash
CONTACT: Warren Stokes, warren.stokes@msichicago.org, (773) 753-6230
Dana Trebella, dana@bitbashchicago.com, (248) 496-0700