Costco development closing in on deal with Joliet
Megann Horstead | 6/3/2019, 11:40 p.m.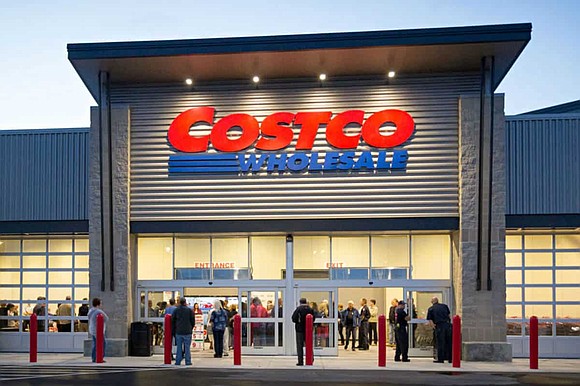 A new deal to bring on line Costco as part of a larger mixed-use development planned for the City of Joliet and the Village of the Plainfield is closer to becoming sealed.
A vote taken at Thursday's special meeting of the Joliet Plan Commission is laying the groundwork for a development at the northwest corner of Interstate 55 and Route 30 that project leaders describe as a hybrid lifestyle shopping center with a pedestrian-friendly appeal.
"We're excited about the opportunity," said Russell Whitaker, an attorney for the developer. "It is a live one."
The project, dubbed "The Boulevard," aims to blur the lines between two municipalities unique in how they approach planning and development.
Joliet, a city rooted in its rich history and heritage, and Plainfield, a growing community committed to its small town image, are working together to find ways to make the development conform to each community's vision.
The guidelines set forth by Plainfield and those by Joliet do not always align, officials said. Project leaders are hopeful a uninform set of restrictions can be agreed upon.
"We do recognize, as was stated by staff, that there's a bit of work to do," Whitaker said. "We have modifications to plats. We have modifications to design and guidelines. Those are living documents, as we get feedback from the plan commission here and the plan commission in Plainfield."
The project will consist of four phases, the first of which involves preparing a lot for Costco. That site falls in Plainfield's boundaries.
Some lots planned for Joliet are projected to include parking space for the Costco store and eight commercial-use buildings for which users have not been identified.
A portion of phases three and four of the development, which fall in Plainfield, are proposed to include three multi-tenant buildings and seven freestanding buildings.
The site, which is comprised of 21.2 acres in Joliet and 150 acres in Plainfield, has not seen any activity for years. At the southern end of the proposed project area, there is a vacant Clark Truck Station.
Commission member Frederick Moore questioned who is responsible for building roads in and around the development.
Russ Whitaker explained that project leaders intend to handle it.
Several other questions raised by members of the commission dealt with traffic, fees, and fire, police and public works services.
Plainfield would be responsible for the cost of water and sewer services related to The Boulevard development. Police, fire and public works would also be serviced by Plainfield.
Project leaders said concerns for traffic would be addressed through access points enabling trucks to use service truck areas.
The Joliet Plan Commission's vote is contingent on a review next week by Plainfield officials.
Construction of The Boulevard, the roadway connecting the north to south end of the development, is projected to begin this summer.
The new Costco has a 2020 opening date.