Annual book event 'hits both of our goals'
6/5/2019, 3:40 p.m.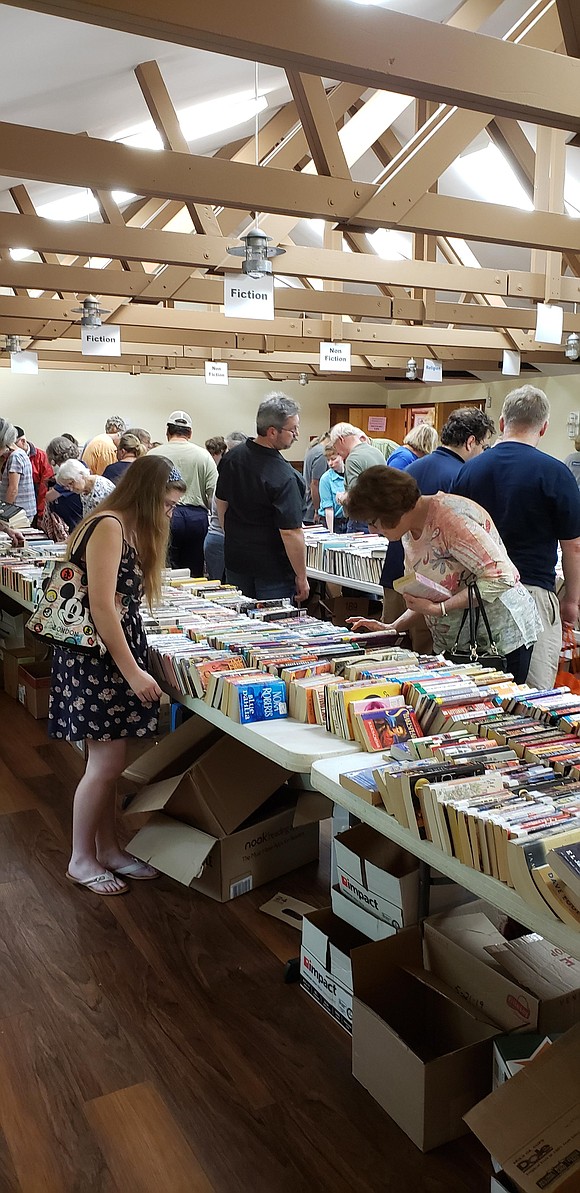 An estimated 58,000 books changed hands during the Will County reuse-recycling event at Pilcher Park Nature Center May 31-June 2.
The annual three-day event is sponsored by the Will County Land Use Department's Resource Recovery and Energy division and the Joliet Park District.
"The purpose of this event is twofold," said Will County Executive Larry Walsh. "We want to keep the books out of our landfill and, at the same time, promote literacy. This event hits both of our goals."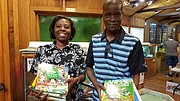 Tim Anderson, who is in charge of the event for RRE, said about 70,000 books were donated by 20 schools and libraries, as well as individuals. Of those, 12,000 books were recycled.
The rest were taken by people eager for something new to read. Or in at least one case, taken by people eager to get children into reading.
John Ocansey, a Ghana native now living in the north side of Chicago, and his daughter, Juliana, were first alerted to reuse-recycling event by an advertisement and followed it up with an email to willcountygreen.com. On Sunday, June 2, they were there.
But they weren't looking for books for themselves. "We are packing up as much as we can to help a school back in (Accra) Ghana."
Ocansey said they like to give back to his native land. Books entice children to read and become educated, and becoming educated leads to better lives.
"We have to catch (the children) early," he said. They packed up about 300 books.
The Ocanseys were among about 1,000 people who perused the titles from categories ranging from the children's books and adult fiction to non-fiction and cookbooks.
Anderson said he was astonished with the number of residents and books that came through during the three-day event. He anticipates a good crowd but this year it was "a non-stop event."
Many residents were newcomers to the three-day event, and he is hoping they spread the word. He said the event would not be a success without the schools, libraries, residents, staff and volunteers.
Anderson said the 2020 event would be held June 5-7.