Pastor opens Center to Create Art that heals
Dave Allison – news@thetimesweekly.com | 6/5/2019, 10:49 p.m.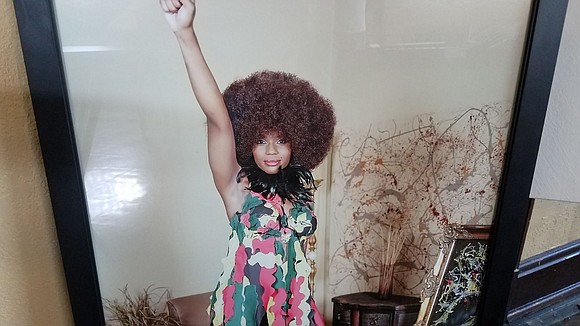 Lonnie Posley, Senior Pastor, New Canaanland Christian Church in Joliet has been creating art for more than 20 years said his inspiration was his mother. Now he is opening the Gifted Hands Art and Cultural Center in downtown Joliet. The center will showcase Black artist in the Joliet community as will as provide a place for those new artist desiring to express themselves through creative art. The Gifted Hand Art and Cultural Center will have opening weekend festivities June 14th thru 16th at Mother Emmanuel Church 225 E. Clinton St. in downtown Joliet.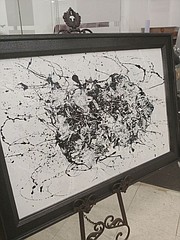 "I'm a mixed-media abstract artist," Pastor Posley explained. "My art depicts trees. I chose trees as a medium of expression, because trees represent life and hope."
In 2012, Pastor Posley created art pieces that he presented to the city of Newtown, Connecticut, in connection with the shooting there that claimed the lives of 26 children. "I also created a piece of art called 'No Justice, No Peace' to commemorate the Trayvon Martin shooting."
Recently, Pastor Posley presented a tree art piece to the City of Dallas and the Dallas Chief of Police in honor of three policemen who were shot in the line of duty in that city.
"We're going to create a new piece for the City of Aurora around the mass shooting that happened there, " Posley said.
Gifted Hands Art Center will be a place where local artists can find a place to work and the community can find an emotional outlet.
"Art has the tremendous power to heal," Pastor observed. "We want people to have a place where they can heal their pain through art, be it from shooting violence, domestic violence and abuse or breast cancer. Gifted Hands Art Center is where they can find an outlet."
Posley says he has personal experience, which informs his mission. 'My mother suffered from breast cancer. Trying to raise a household with five sons, there were certain things she just couldn't do. So I learned to hang the drapes, mend the clothes help prepare the food. I became skilled at using my hands. Later, when I discovered art, I learned that it was something I loved to do and all those things I learned helping out my mother came in handy."
Opening weekend festivities take place the entire June 14 weekend. "We're setting it around the time of 'Juneteenth', a celebration of Emancipation for black people in this country. It's also close to the time of my Mother's birthday and that of other family members, including myself."
Besides art exhibits, music and spoken word, center activities will include wearable art. "We're going to have a small fashion show called" wearable canvas' where artists will show off garments they've made that express their life experience."
For opening weekend festivities schedule contact the center.
The center can be reached at 815-600-6813.