Settlers' Park Concert series kicks off June 13
6/5/2019, 4:04 p.m.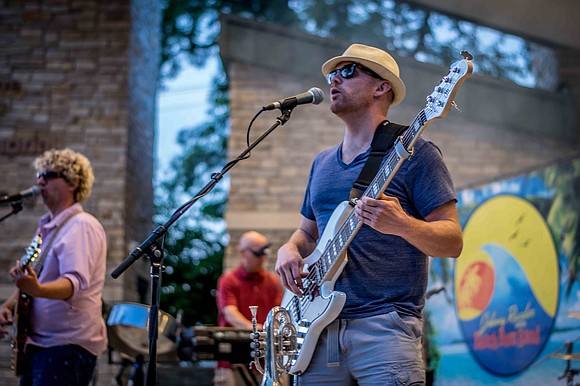 The 2019 Settlers' Park Concert Series, presented by Greg and Dorothy Chapman, begins Thursday, June 13, at 7 p.m. with a concert by Johnny Russler & The Beach Bum Band, sponsored by Aerotek Design Labs, LLC. The band will play Jimmy Buffett favorites as well as music by Bob Marley, Jimmy Cliff, and Paul Simon.
The concert will be held in Settlers' Park at the Richard A. Rock Amphitheater. Settlers' Park is located in Downtown Plainfield, near the intersection of Lockport Street and Van Dyke Road, just south of the Village Hall. Parking is available in the Village Hall Parking Lot, on Village Center Drive, and on Van Dyke Road.
Terraced seating is available. Attendees are encouraged to bring lawn chairs, blankets, and bug spray. Concessions, including popcorn and snacks, are available for sale and the proceeds benefit the concerts in the park.
If inclement weather is forecast, the concert may be held in the Village Hall or rescheduled.
For more information, visit the Village web site at
www.plainfield-il.org or call the Settlers' Park event Hotline at (815) 609-6124.
More information on Johnny Russler & The Beach Bum Band is available online at www.beachbumband.com.