PureFest 2019 Festival auditions
The second annual faith-based improv and sketch festival is excited to announce that performance slots are beginning to fill up for the 2019 event.
6/10/2019, 7:43 p.m.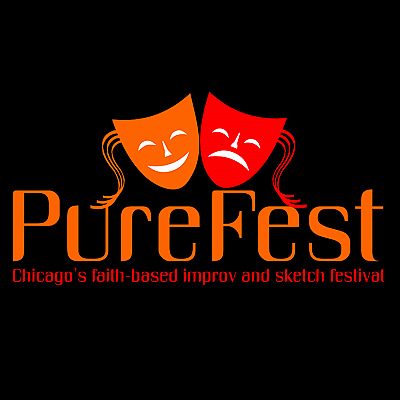 Lockport - With three teams from Illinois, a headliner from Knoxville, Tenn., and a veteran one-man show from Milwaukee, PureFest organizers are getting more excited by the day for the second annual festival coming to Lockport September 27-28, 2019.
From Illinois, veteran team Well Versed Comedy (formerly HaHaMen) will be the final improv performance of the day on September 28. Following Well Versed will be Austin and LeB Presents from Knoxville, Tenn., a two-man sketch duo that has been delighting audiences in the southeast and parts of the mid-west during their recent tour.
"Austin and LeB is actually a big deal for us to get in our second year," said creator and organizer Dave Ebert. "These guys are staples as guests on Knoxville-area radio, they're touring all over the south east, and they're event slated to take their tour to Australia in the fall. These guys are so much fun, and their southern charm and wit are going to make for a great performance."
The most recent talent signed to perform is Alan Atwood, an actor that has been taking his one-man shows throughout the mid-west since 1994. Atwood also runs a faith-based theater company in Milwaukee called Morning Star Productions. Atwood is the first one-man show in PureFest history, which further shows the growth of the festival in its sophomore year.
"I've seen Alan's performance live," said Ebert. "He is brilliant, funny, and there's always a deeper level to his performance. It's not just fluff for fun, it's fun with a purpose."
Registration for teams and individuals is open for PureFest 2019, taking place at Cross Point Church, Lockport, Ill., on September 27-28, 2019. The second annual PureFest is expanding to two days and is giving opportunities for individuals without a faith-based improv or sketch team to participate in the festival. Interested teams and individuals can visit PureFest.org or email info@PureFest.org for registration information.
Day one is Friday, September 27, and is an evening of provided dinner, fellowship, worship, and an improv jam for all participants. This evening will be for performers and volunteers only. This will be an evening to build community among faith-based performers.
Day two is Saturday, September 28, and will be a day of performances. All teams accepted to perform in PureFest will be scheduled in 25 minute blocks. A schedule will be published so that audience members can choose which teams they would like to see if they are unable to stay for the entire event. The event is scheduled to take place from 1 p.m. to 7 p.m.
New this year is the opportunity for individuals to sign up and join one of two WildCard teams. There is a Wild Card Short Form and a Wild Card Long Form team. Individuals that do not have their own teams will be part of these impromptu improvisation teams. Wild Card teams will be given time to meet during Friday's fellowship night, as well as time to practice Saturday before performing together.
Families are encouraged to plan on coming to the festival on September 28, for an afternoon for clean, family friendly live theater. For more information or to purchase tickets in advance, visit PureFest.org, or email info@PureFest.org.