Traffic signal to help route 59 congestion
Madhu Mayer – news@thetimesweekly.com | 6/12/2019, 2:58 p.m.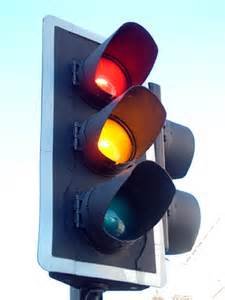 For anyone who drives on Route 59 near the Plainfield-Naperville boundary, motorists know a traffic signal could very well help alleviate congestion during the rush hour.
Soon, help may be coming as the Plainfield Village Board is in discussions to have a traffic signal at the intersection of Route 59 and Champion Drive. Many drivers have difficulty crossing lanes of traffic and making a left turn onto northbound Route 59 from their subdivisions during busy times.
"The west leg of the intersection is under the jurisdiction of the village (of Plainfield), the east leg is under the jurisdiction of Naperville and the north and south legs are controlled by Illinois Department of Transportation," said Scott Threewitt, lead engineer, during Monday's committee of the whole workshop.
Currently, Phase I engineering is under way with IDOT being the lead agency for the design, he adds. The total cost of the traffic signal work is $340,000. Threewitt said funds provided by the Federal Highway Administration can be used for 80 percent of the traffic signal costs with IDOT and the Village of Plainfield sharing in the remainder of the expenses, based on the percentage of approach leg jurisdiction.
If federal funds are not used, then Threewitt said IDOT would pay for it. The cost of the traffic signal to the village is $19,500, including a 15 percent engineering fee.
Village trustee Brian Wojowski said the traffic signal is warranted.
"I heard from people (in subdivisions) it is dangerous there," said Wojowski. "It would help out all the homes in the neighborhood."