Zinfandel-The Perfect Wine for Fathers Day
Dwight Casimere | 6/13/2019, noon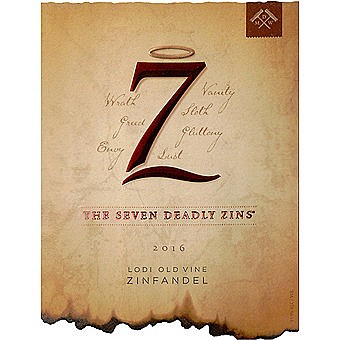 Seven Deadly Zins is the perfect wine for Dad on Fathers Day. Especially if he plans to do the honors behind the grill. Brothers Michael and David Phillips and their family are virtual legends in Lodi, California, where the family has been making wines for 6 generations. The winery has been cultivating wine grapes since the early 20th century and the farm has been in operation since the 1850s. To say they are experts at Old Vine Zinfandel is an understatement and 7 Deadly Zins is a shining example of the mastery of winemaker Adam Mettler.

The wine gets its name from the seven Old Vine Zinfandels that are blended into the wine, which is 95% Zinfandel and 5% Petite Sirah which is aged for a full year in American oak. The result if a wine that is full-bodied and bold, with loads of jammy berry fruit flavor followed by a healthy dose of pepper and baking spice and nice aromas of newly oiled leather and smoky oak. A little bit of candied dark cherries, licorice and a touch of toffee finishes if off, making it perfect for those smoky, spicy Baby Back Ribs or Cajun spice encrusted Tri-Tip Beef coming off the Hickory or Apple Wood Grill.
Have Mom make a nice potato salad made with Golden Yukons and some homemade mayonnaise spiced with a little Hungarian Smoked Paprika and a rough-cut Cole Slaw made with Red and Green Cabbage and a light dressing of a splash of white wine or apple cider vinegar and a handful of fennel seeds of chopped fresh fennel and you have the makings of a perfect Fathers Day lunch.