Mayor Pete Buttigieg and other 2020 Presidential Hopefuls also to Attend 5-Day Gathering
6/18/2019, 10:11 p.m.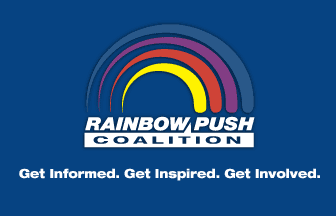 Changing the direction of the country by electing a progressive president will be at center stage of this year's Rainbow PUSH Coalition International Convention, including special appearances by former Vice President Joe Biden, Mayor Pete Buttigieg and other 2020 presidential hopefuls.
This year's convention titled, "400 Years Later: Repairing the Damage Done, 1619 – 2019," will begin Friday, June 28, and will run through Tuesday, July 2, 2019 at several locations throughout Chicago.
Vice President Biden will help kickoff the 5-day convention with special remarks during the 12 noon Labor Luncheon Friday, June 28, at the Chicago Teachers Union (CTU), 1901 W. Carroll Ave., Chicago, IL.
The keynote speaker will be Kenneth Rigmaiden, International President of the International Union of Painters & Allied Trades.
Chicago Mayor Lori Lightfoot will also appear at the Labor Luncheon and will address the Business Breakfast on the last day of the convention, Tuesday, July 2, at the Sheraton Grand Chicago Hotel, 301 E. North Water Street.
Pete Buttigieg, the 37-year-old mayor of South Bend, Indiana, will give the keynote address at the Business Breakfast.
"I am looking forward to the opportunity to meet with Rev. Jesse L. Jackson, Sr. and other African American community leaders and activists attending this year's Rainbow PUSH Coalition International Convention," he said. "Rev. Jackson and Rainbow PUSH have been on the front lines of the fight to protect and defend civil rights for a generation. We share in that dedication to freedom and commitment to making democracy work for all people. Leadership is about calling people to their highest values, and Rev. Jackson has spent his life calling our country forward as a better and more just nation."
Rainbow PUSH is currently working out logistics with other presidential hopefuls and will announce the details of their participation as arrangements are finalized.
Other scheduled speakers include Rep. Maxine Waters, Stacey Abrams who ran for governor in Georgia, civil rights activist Rev. Al Sharpton; Jonathan Jackson; rapper, record producer Doug E. Fresh and opera singer Audrey DuBois Harris.
The convention will also be held at the Apostolic Faith Church, 3823 S. Indiana and the DuSable Museum of African American History, 740 E. 56th Pl.
The convention's theme runs through a number of activities including forums calling for public policy changes in the automotive industry, equality in education, women and health issues, international and global peace and human rights; sports; teen social justice; independent music; a call for greater inclusion and diversity in business including construction; technology, civil rights and clergy concerns.
But there will also be entertainment like the Lovefest and Family Affair Saturday, June 29, outside of the DuSable Museum of African American History, Rev. Clay Evans Gospel concert, Sunday, June 30, from 6-8 p.m. at the Apostolic Faith Church.
To register for the convention and for more information about the action-packed schedule please go to www.rainbowpush.org