Meet and a movie at Plainfield High School-Central
6/18/2019, 9:40 p.m.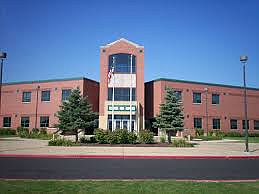 Plainfield – District 202 kids can jump, run and dash like high school students Thursday, July 25, 2019 at the third annual "Meet & A Movie" event at Plainfield High School-Central Campus.
The PHSCC track and cross-country teams will host the event that starts at 5:30 p.m. with registration. PHSCC is located at 24120 W. Fort Beggs Drive, Plainfield.
Admission is $5 and includes unlimited access to several field and track events including the long and high jump, toddler dash, mini-hurdles, a 20-, 100- and 400-meter dashes, and a one-mile run. Proceeds will benefit the PHSCC track program.
Field events begin at 5:45 p.m. and running events will start at 6:15 p.m.
Participants can then stay after the physical activity to see the Disney movie "Cars 3" shown on the video scoreboard on the football field. Popcorn will be sold at the concession stand.
Families are encouraged to bring a blanket and spread out on the football field to watch the animated film.
For more information, email PHSCC track coach Jeff Purdom at JPurdom@psd202.org