Global car designer gives peek inside tomorrows'self – driving cars
By Jeff Fortson of JeffCars.com, Newswire Contributor | 6/25/2019, 5:10 p.m.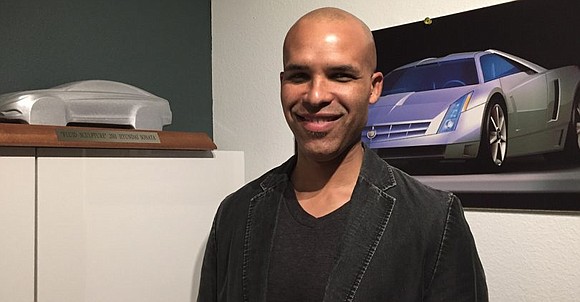 Towards the front of the vehicle you'll find the office, with a large captain chair that greets you upon entry and rotates you around 180 degrees. This is where you'll find a full width desk, with a built-in keyboard and iPad dock. Out of this desk also raises a full-service bar, complete with ice, champagne and flutes. The front occupant will also appreciate the surrounding terrarium, housing live plants that breathe an air of life into this modern space. Centrally, you will see a wide format display used to communicate key information to all occupants.
In the mid-section (of the vehicle), which you see first when the large door opens, you see a beautifully styled chaise lounge. Totally unexpected for a vehicle, it presents itself as being more like a piece of furniture than a car seat. It is meant to evoke a feeling of style, relaxation and modernity. This space can seat two sitting side-by-side or one occupant reclined.
And towards the rear of the Nucleus you'll find the Loft. Another captain style chair that is elevated slight above the others on a raised, back-lit platform. This seat was designed for the 'boss'. It has been designed with a cantilevered desk that houses an iPad and blanket. The seat can also be tilted rearward to a zero-gravity position for ultimate comfort. The view over the rest of the Nucleus interior is truly spectacular from the seat.
JF: How many people can the Nucleus transport?
AH: The Nucleus was really designed around 3 occupants. Remember, space is luxury, and that's what we wanted to demonstrate. We did think about the necessity to carry more than 3, and for that, we designed the desk in the rear. Not only does it disappear into the rear, it exposes a secondary seat to the left of the loft captain chair. Again, as mentioned before, the lounge area could accommodate 2, bringing the overall vehicle capacity to 5.
Click here or visit JeffCars.com to check out part two of our conversation