New interactive map invites people to explore nature in Chicago area
Free, searchable map features 350 public parks and preserves
6/25/2019, 4:33 p.m.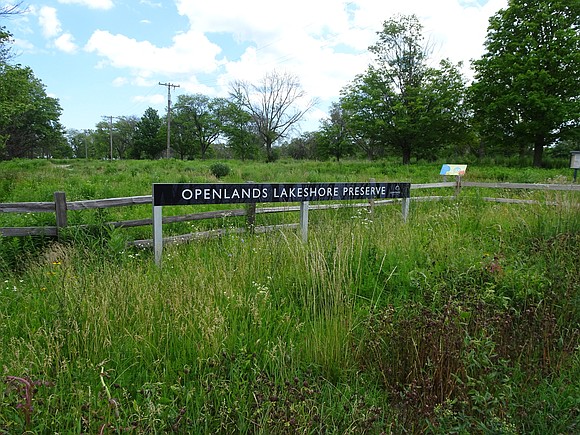 Openlands has launched the Openlands Get Outside Map, an interactive resource designed to help residents find out where and how they can enjoy nature and the outdoors in the greater Chicago region. The free, interactive map can be viewed at Openlands.org/GetOutside "Connecting the people of the Chicago region to nature close to where they live is fundamental to our mission at Openlands," said Jerry Adelmann, Openlands President and CEO. "At a time when more and more Americans are expressing greater interest in nature, while believing they have less time and fewer places to enjoy it, we've committed to providing a way for residents to quickly and easily find places to explore the outdoors, right here near Chicago."
With the Openlands Get Outside Map, users can discover opportunities to explore a canyon in Cook County; to try out mountain-biking in the Prairie State; to canoe and kayak through river rapids; to search for bison while wandering through a converted military base; to cross-country ski in the City of Chicago; to zip-line through forest preserves; to watch bald eagles hunt in the Illinois River; or to camp on the shores of Lake Michigan.
The Openlands Get Outside Map puts the user experience first, aggregating outdoors information for the Chicago Region into one convenient and easy-to-use tool. The map currently features information on 350 sites, ranging from national and state parks to county forest preserves to natural areas in parks across northern Illinois, northwest Indiana, and southeastern Wisconsin.
Users can filter by activities, such as walking, kayaking, camping, and biking; by site amenities, such as picnic shelters, education centers, and paved trails; or by site features, such as public transit access, equipment rentals, pet-friendly policies, and free programs. Users can also enter an address or zip code to find sites closest to them. Each site includes a list of benefits and activities, site photos, a link for directions through Google Maps, and links to event calendars and other information.
"There are so many options for us to experience nature close to home, and we want to reinforce the idea that you don't need to go to Montana or Arizona or even northern Michigan," said Brandon Hayes, Openlands Director of Communications. "So many people think nature around Chicago starts and ends with Starved Rock State Park, but that's just not true. There are many dedicated land management agencies here in the region working to protect nature and inviting us to share it, and this map highlights those opportunities."
Funding for the Openlands Get Outside Map is provided by the Grand Victoria Foundation.