Wayne's Words: Who's In Charge?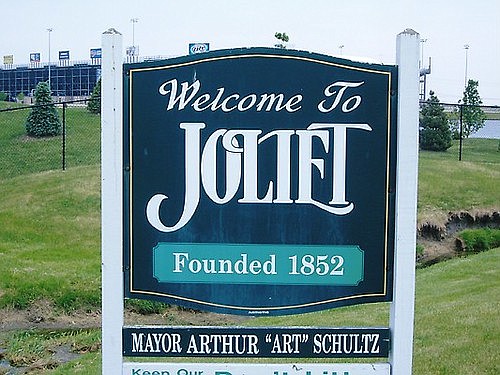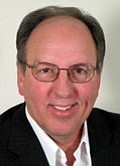 The City of Joliet has a long political history, dating back to 1852 when C. C. Van Horn served two years as Joliet's first mayor. Since 1852 Joliet has had 38 mayors. Most of them served only one two-year term. A few served two-year terms two or three times, usually not consecutively. The length of the mayoral term changed to four years in 1915. There have been no female mayors of Joliet.
Over the last 32 years, since 1987, there have been only four mayors. Current mayor, Bob O'Dekirk, is beginning his second term. By the end of his second term, Joliet will have had 36 years with only four mayors. Conversely, Joliet will be deciding on its fourth City Manager, counting interims, in just six years. Remember, we're told, Joliet has a City Manager form of government.
That brings Joliet government to the political theater of the last few weeks. What is currently playing out has little to do with substance and everything to do with "Who's in charge here?"
First, the hiring of former City Manager David Hales was not particularly well vetted prior to his start date in September 2018, and his tenure was short lived. The City Council unanimously approved his contract but he was gone in less than a year. Assistant City Manager Steve Jones was bypassed for the role of interim city manager and Marty Shanahan was appointed to the role for a second time, again by unanimous vote of the council. No real public attempt has been made to search for a replacement City Manager since Hales' departure. For the present, Steve Jones is the interim city manager because that is part of his job description.
Suddenly(?), a crisis of leadership has occurred leading to the political drama now at hand complete with finger-pointing and ridiculous comparisons for the best course of action. The idea that only "a Joliet insider" is capable of managing this city sounds as absurd as "only a broad nationwide search will provide a solution." Like the last two City Managers the city council hired?
The solution to the City Manager dilemma lies somewhere in the middle of the current debacle. That will require more smarts than those currently being displayed. The City Council has a make-up capable of providing those smarts, they just need to get over themselves and reach a resolve.
Joliet has some serious internal management issues that need attention, if local reporting is to be believed. The city also has some major long-term planning decisions to make. Issues like where Joliet will get its drinking water from in the future, and how much it will cost. Instituting a five-year budget plan, managing the River Walk public housing complex, overseeing the public-private partnership regarding the city-owned baseball stadium, and how to move forward with Joliet's museum project at the Collins Street prison site are all but a few of the challenges facing the City Council.
Speaking of the museum. Did you know the Joliet Area Historical Museum is not a government entity, but is organized as a nonprofit organization? Also, when the city took on the liability of the prison property it included caretaking of a cemetery? Other questionable features of the prison project remain unclear. Does a certificate of environmental safety exist for the prison grounds, as well as the buildings themselves? What is the long-term plan for this "major tourist attraction?" Revenues for fiscal year 2019 prison operations are just over $110,000 and are projected to be $281,500 in FY 2020. Operation expenses are projected to be $226,000 for FY 2020. No expense figures are provided for FY 2019 according to the Budget Draft for Fiscal Year 2020. Is the prison project destined to be another "money pit" much like Route 66 Stadium?
Just asking.
One last thing…next Thursday is the Fourth of July. It is the day that celebrates the declaration of our independence from Great Britain. The date is somewhat arbitrary since it was actually passed on July 2,1776. The Second Continental Congress approved the final draft of the Declaration of Independence on July 4, had the first public reading of it on July 8 and it was finally "officially" signed on August 2, 1776. At least that's what the version of history I consulted read. Many things of this nature get fuzzy when it comes to government officialdom.
John Adams believed that July 2 would be the day Americans would celebrate our independence. The month of July is a favorite month for all sorts of celebrations. July 1, Canada celebrates the creation of the Dominion of Canada in 1867. July 14, is Bastille Day commemorating the start of the French Revolution. On the fun side, July is National Watermelon Month. From July 7-13, National Farriers Week is recognized. If you don't know what a farrier is, I suggest you look it up They are essential to a well-known and respected endeavor worldwide. July 17, is World Emoji Day and you can take Your Houseplants for a Walk Day on July 27. Don't forget that the Dog Days of Summer begin on July 3. That is, if it stops raining long enough to get hot!
Stay tuned…
Contact Wayne at wayneswords@thetimesweeekly.com