Workforce Center, Village, Romeoville to host job fair
3/4/2019, 9:53 p.m.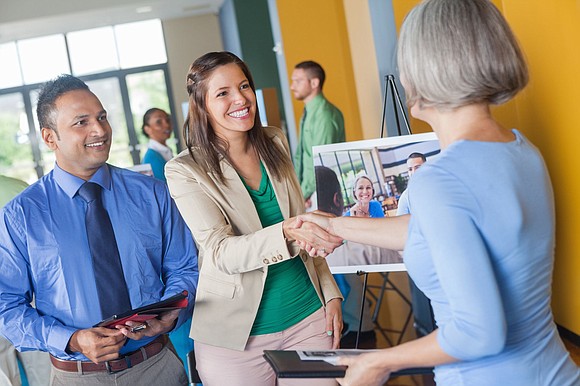 The Workforce Center of Will County, Village of Romeoville and the Romeoville Area Chamber of Commerce will host a job fair at 1:30 p.m. Wednesday, March 6.
The two-hour job fair will be held at the Edward Hospital Athletic and Event Center, 55 Phelps Ave., Romeoville. More than three dozen businesses will attend.
Among the positions offered are flex officers, security officers, banquet servers, cooks, dietary aides, dish washers, housekeepers, line servers, front desk associate, room attendant, plasma center technician, shuttle driver, maintenance technicians, day camp counselors, grounds worker, instructors, summer positions.
Also healthcare professionals, caregivers, customer service representatives, inside sales representative, plumber helper/plumber associate, warehouse associates, warehouse supervisor, apprentice electrician, foreman electrician, journeyman electrician, HVACR apprentice, HVACR technician, service technicians, clamp forklift operator.
And CNC operators, CDL truck driver, machinists, registered behavioral therapist, package handlers, forklift operators, material handlers, shipping/receiving clerks, supervisor trainer, machine operators, packers, quality assurance technicians, sanitation technicians, bar helpers, bussers, cashiers, laundry attendant, PBX operators, servers, table games dealers, valet parker.
Also general laborers, unloaders, assistant manager, general manager, shift leader, team member, printing press operators, printing press helpers, slitter rewind operators, customer service associate, machine mechanic, picker/packer, sales support analyst, turner/presser, assembler, electrical, controls designer, sales representative, welder/fabricator, apprentices, journeyman, officer administrator.
And financial advisors, financial professional, life insurance agent, professional/corporate careers, vocational careers, day camp counselors, program assistants, program supervisors, IT support specialist, industrial electrician, inventory manager, pressman, reach truck operators, contract compliance coordinator, executive/marketing assistant, restaurant/suppression service technician.
And sales associates, system service technician, CNC Lathe operator, grinding machine operator, summer intern, before and after school instructors, machine helpers, press assistants, quality inspector, janitorial workers, assemblers, client coordinator, construction project manager, school bus drivers and account manager.
For more information, go to www.willworkshttp://www.willworks