Wayne's Words: Joliet VOTE April 2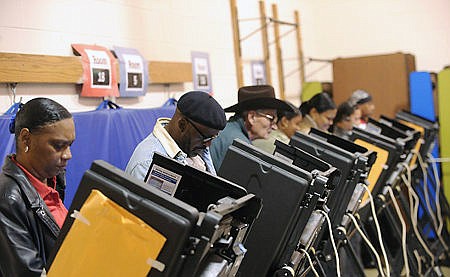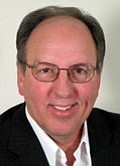 The Consolidated Election is almost upon us. On April 2 voters in Will County will choose people to represent them on school boards, park districts and municipal boards, in most cases, for the next four years. It seems as if we are in a constant state of election campaigns. On the national level campaigns have become perpetual events. Local elections, however, are just as important. You wouldn't know that judging by voter turnout.
Joliet's last mayoral election was in 2015. There were three candidates running for mayor. Incumbent Mayor Tom Giarrante and candidate Andy Mihelich lost to current Mayor Robert O'Dekirk. There were several hotbed issues including the public housing complex on Broadway Street, the City of Joliet subsidizing the Rialto Theatre and other budget problems. With all that going on, voter turnout in was just over 15 percent. Apathy ruled.
The ballot for Joliet on April 2 has one name on the ballot for mayor, incumbent Mayor Robert O'Dekirk. All successful political campaigns require resources, usually money, to get the message out to the voters. O'Dekirk was certainly ready to campaign hard for reelection. The Mayor has over $196,000 in his campaign fund according to his last quarterly campaign fund disclosure filed in January of this year.
One of the major issues for the City Council revolves around the truck traffic clogging the area Interstates and roads surrounding Joliet. Another big issue is where Joliet will get its water supply from for the next 50-100 years. After many years of delaying a resolution of the water supply sustainability the City Council finally decided to do something about it. Since there is no resolution of cost or sourcing to date, the issue is still on the backburner. Although the uproar with the public housing complex issue mentioned above has subsided there is insufficient revenue to do any redevelopment of the property as originally promised. The Rialto Theatre still faces a funding crisis, but the turmoil surrounding the place has also abated.
Candidates Larry Hug District 1, Terry Morris District 5 and Joe Mutz District 3 have more than $12,000 available to conduct their campaigns. The rest of the Council candidates reported little or no money in their campaign funds according to filings at the end of 2018. Four of the five Districts have incumbents running to be reelected. District 3 candidates Joe Mutz and Sherri Reardon are vying for the Council seat currently held by John Gerl who is not running for reelection.
As mentioned above, several issues have carried over from one election to the next. I came across one in researching information for this column. Back in 2013 Councilman Larry Hug raised an issue that had been discussed for several years before that. He asked when the City Manager, Tom Thanas, would prepare a five-year budget projection. Thanas said at the time it would be sometime in the future. There still isn't one. That was six years ago. At that same Council meeting the question of when a five-year economic plan would be ready. I asked Councilman Hug that question recently. He said they have been working on one for the last several months but no plan has been proposed publicly to date. Government moves slowly.
One last thing… in keeping with the election theme, there are oftentimes when campaigning can bring out the trite and the cliched from the various candidates. For instance, "I'm going to fight for you". What exactly does that mean? Another one often repeated is "I will take some time to learn the job when I get there". Try that one on your employer. One of my favorites is "I'm going to lower taxes and increase services". When's the last time you saw that happen? And finally, the "I want more transparency and cost-effectiveness". Sure, that's bound to happen. Of course, there are variations of these clichés, but you get the idea. If you hear one of these clichés, or a variation, ask for a more definitive answer.
The Consolidated Election is less than four weeks away. The lack of interest in the City Council election this time around usually points to a low voter turnout. Don't let apathy rule again. Do some homework on the candidates and make sure you vote for the candidate of your choice. Not to be trite, but it is your right. VOTE!
Stay tuned…
Contact Wayne at www.thetimesweekly.com