Officials struggle to contain high cost of summer events
Madhu Mayer – thetimesweekly.com | 3/20/2019, 9:24 p.m.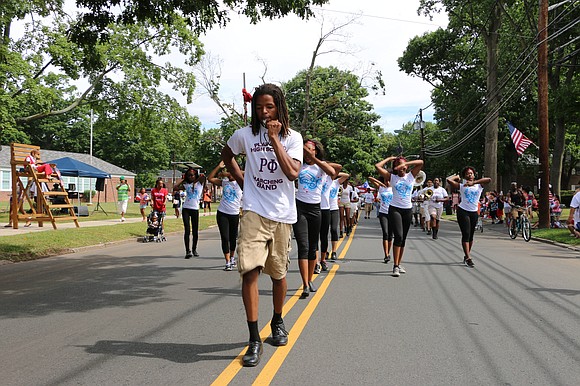 Though they are fun and popular with residents and visitors to the Village of Plainfield, high costs of hosting special events has become a challenge to officials in the community.
The Plainfield Village Board Monday reviewed a report from Commander Ken Ruggles of the Plainfield Police Department who detailed how much money and manpower is needed to host these events.
Ruggles said the village only hosted 15 special events in 2012, compared to 29 last year. Approximately 36 events were held in 2016 and 2017, respectively. Key events that did not return in 2018 included the March of Dimes walk, Sunday downtown concert events and two park district events, he said.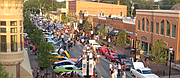 "We did have an additional large-scale event in 2018 with Rocktober Beerfest," which, according to Ruggles, occurred on a weekend in September.
"It should be noted," he adds, "that not all events require an extensive participation on the part of village resources. Some may require no more than a general knowledge of the event and the ability to monitor associated traffic patterns, parking issues and/or the action of attendees."
But there are many that do require involvement of the village's Police and Public Works' department and Plainfield Emergency Management Agency (PEMA), which means a net loss to the village.
In 2018, providing police, public works and PEMA workers special events costs the village $147,708.59, with only $29,071.18 reimbursed to the community. This led to a net loss of $118,637.41. Plainfield Fest and the homecoming parade are among the most expensive events.
"Despite a reduction in the overall number of events, we saw a dramatic increase in the overall cost of special events to the village," said Ruggles. He attributes the increase to a one-time visit by the vice president of India, increases in contractual obligations and wages and organizers wanting to grow the size and scope of their events.
The visit by the vice president of India to a local church in Plainfield in September 2018 cost the village $21,702.41. Plainfield Police Chief John Konopek said the visit was not without incident.
"We did have a couple of protesters show up, but they were very cordial," said Konopek. "Other than that, we really didn't have any issues though."
Village trustee Margie Bonuchi hoped the community church would have worked with the municipality prior to the visit. But Konopek said not much can be done when such high-profile personalities come to Plainfield. He likened the Indian vice president's visit to a stop during the campaign trail decades earlier by George W. Bush during his presidential bid for the White House.
"We really don't have much control at a national level," said Konopek. "When you have international figures coming in, we really don't have much of a say."
One way to alleviate the financial burden to the village, Ruggles' does recommend, is to pass the additional costs on to organizers and reduce services provided by the village. Ruggles said organizers always do have the option of contracting for services from private companies.