Free Stop the Bleed classes offered at Joliet West
3/25/2019, 10:20 p.m.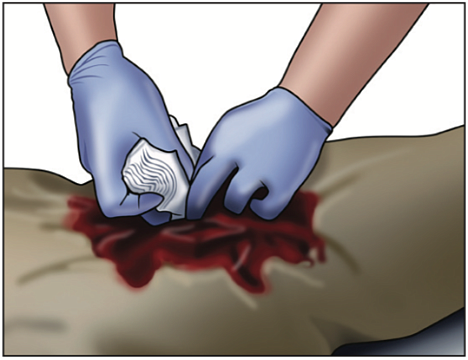 Joliet West High School is offering a free Stop the Bleed class designed to encourage bystanders to become trained, equipped, and empowered to help in a bleeding emergency before professional help arrives. The class, held as part of a national awareness campaign and call to action, is free and open to the public. Students in the Health Occupations Students of America (HOSA) Club are assisting in the coordination of the event.
This 1.5-hour course, taught by healthcare professionals, teaches basic life-saving medical interventions and methods to control bleeding. Classes will be held on April 30 at 4 pm and 6:30 pm in the Joliet West High School Cafeteria, 401 N. Larkin Avenue in Joliet.
A person who is bleeding can die from blood loss within five minutes. Emergency responders will arrive as quickly as possible, but bystanders are almost always there first. In the case of disaster and high casualty incidents, emergency services are often spread thin.
Upon completion of the course, participants will be able to:
*Understand the principles of your rapid response to a tragic event.
*Describe the strategy for controlling hemorrhage.
*Demonstrate wound packing and learn about topical hemostatic dressings.
*Explain the rationale for early use of a tourniquet for arms and legs
Those who wish to take the class must sign up through Eventbrite using the links below. Classes are limited to 75 participants. Register for the 4 pm Class: www.eventbrite.com Register for the 6:30 pm Class: https://www.eventbrite.com