Honoring Women's History Month
Against the odds: One Joliet woman's journey
Madhu Mayer | 3/27/2019, 9:11 p.m.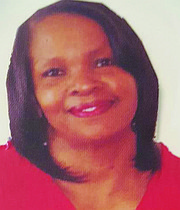 Minister Mary White of Joliet has lived a life full of challenges that would have kept most people down.
But not the mother of three children, grandmother and great-grandmother who has survived addiction, abuse, abandonment, evictions, homelessness and thoughts of suicide. White said her journey started in high school when she became addicted to drugs and alcohol.
"Overcoming this life challenge (in 1988) has let me know that God truly loves me," said the ordained and licensed minister. "He placed a love in me for Him, others and myself deeper than I could have ever experienced. That love is still growing. Because of the reality of the depth of His love that He demonstrated through Jesus Christ my Lord and Savior's suffering, death, burial and resurrection, my life's purpose is to share that love with all others for God's glory."
In the spirit of her devotion to God, Paraclete Ministries' Increase the Light Broadcast was born, said White. Airing every Wednesday from 4 to 4:30 p.m. on WWHN 1510 AM, the program has been on air since 2007. The theme of the show simply is "don't worry about life."
"Our objective is to increase the light through Bible study, book reviews, interviews and sharing information and resources that could make a positive and everlasting impact on the lives of others so they don't have to worry about their lives," she said.
As a result of the broadcast, White said the Soul Care Fair was founded. The grassy acreage surrounding the radio station is filled with tents, a stage, bouncy houses, games, face painting and vendors. This year's Soul Care Fair is from 5 to 11 p.m. Saturday, July 27, in downtown Joliet. White said the purpose of the day will be devoted to sharing the Word of God, meeting new friends and displaying talents and gifts.
But for anyone who is going through an insurmountable challenge, White has sound advice for them.
"If God did it for me, He will surely do it for you," said the wife of Deacon Michael White. The woman who has a Master of Social Work degree and bachelor of social work and psychology degrees said she could not have accomplished what she has in life without the help of others along the way.
She credits MorningStar Mission Ministries for being there when she was homeless, Stepping Stones (then Tri-County Rehab and Sheltering Arms Halfway House) and Evergreen Terrace Apartments where White said she was able to live while earning her bachelor's degrees in the double major of psychology and social work.