Plainfield census for 2020 plan underway
Madhu Mayer | 3/27/2019, 10:28 p.m.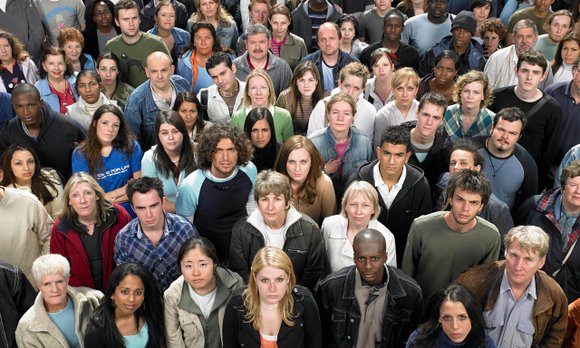 The Village of Plainfield is making sure it is being counted in the upcoming 2020 census.
During Monday's committee of the whole workshop, Jonathan Proulx, director of planning, outlined steps that are being taken now to make sure the census is appropriately counted. In the U.S., the census is taken every 10 years.
"This population information is vital for such purposes as determining the number of congressional representatives for each state in the U.S. House of Representative and allocating billions of dollars in federal per-capita revenue," said Proulx. Staff, he adds, has already met with a partnership specialist from the U.S. Census Bureau to start planning for the 2020 count.
In an effort to assure that the census is as accurate and complete as possible, Proulx said the bureau has developed a Community Partnership and Engagement Program. In Illinois, the governor's office has also organized a statewide Complete Count Commission and local municipalities are asked to form local groups.
Key communication phases of the program is the gear up phase, which is from now until fall 2019; engage phase from November to December 2019; educate phase in February 2020; encourage phase from March to May 2020; remind phase from May to July 2020; and the thank you phase that starts July 2020. Plainfield plans to join a Complete Count Committee to promote participation in the census at a local level.
Proulx said the Community Partnership and Engagement Program found that there are hard-to-count demographics to consider when compiling census data, such as children under 5 years of age, college students, farm workers, homeless, immigrants, snowbirds, renters, refugees and senior citizens.
Actual participation in the census dropped in Plainfield, from 84 percent in 2000 to 83 percent in 2010, according to information provided by the U.S. Census Bureau. In Illinois, the 2010 census participation rate was 76 percent, compared to Wisconsin, which was the highest ranked in the country at 82 percent. Neighboring states Indiana and Iowa each ranked 79 percent.
Proulx said there should never be mistrust when a resident gets the census notice in the mail.
"Responses are all confidential to the Census Bureau," he said. "In addition, Plainfield wants everyone to be counted," even if a person is renting a room above a garage in an illegal dwelling unit, Proulx adds.