Homelessness low in Joliet area
Marney Simon | 5/1/2019, 9:14 p.m.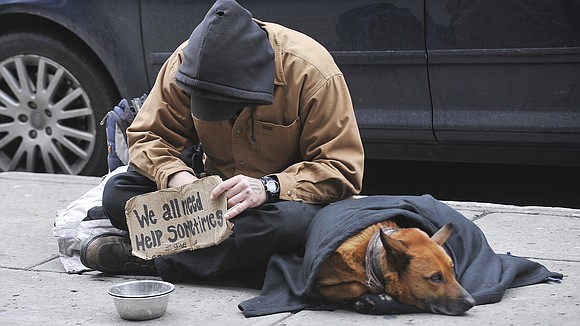 Joliet mayor says it's high time the city address homelessness. But details on what that means are unclear, following a report from the federally funded, multi-agency Will County Continuum of Care, which notes that homelessness in the area is actually on the decline.
In late April, Mayor Bob O'Dekirk announced that he would form a mayoral task force to address the homeless issue in Joliet.
The move follows the March 24 murder of an elderly Wisconsin resident at Harrah's Casino. Robert Watson, 25, of Chicago, has been charged with stabbing 76-year-old Emanuel M. Burgarino multiple times in the hallway of the hotel in an attempted robbery. Watson, who was arrested on the second floor of the downtown library, is transient.
O'Dekirk said he would form a task force to formally address the homeless issue in Joliet and would also reach out to local organizations and neighborhood watch groups.
"It's not just an issue downtown, it's also an issue on the west side of town," O'Dekirk said. "I think it's something that has festered for some time, I think it's time for us as a community to have an intelligent and pointed conversation about this issue."
The announcement was greeted with hesitation from organizations in the city already working with the homeless population. Morning Star Mission Executive Director Sandi Perzee said, " the task force formation was done with little to no outreach to those who actually face down the issue."
"The tragedy that happened at Harrah's, our hearts go out to the family of this gentleman. But… I reached out to each one of my homeless counterparts to see what any of them had heard, and unfortunately, no one had heard from you mayor, nor had I," Perzee told the mayor. "The Will County Continuum of Care totally addresses this issue. I'm not saying that we should not have a task force and we should not really pointedly look into this. But there are people who work toward this every single day… There is a huge homeless problem in Joliet, however, it is decreasing."
The Will County Continuum of Care (CoC) reinforced that stance, during their 2019 spring membership meeting, held at the downtown library on April 29.
The CoC connects organizations such as school districts, social service providers, hospitals, law enforcement and public housing agencies in an effort to reduce or eliminate homelessness.
According to the CoC, on any given night, there are 278 people experiencing homelessness. Of those people, 43 are actually unsheltered. One year ago, the homeless population was at 341 people.
The CoC's data also asserts that, there was an 18.5 percent decrease in total homeless population from 2018 to 2019.
Of the areas homeless, 6.5 percent are chronically homeless, 13 percent are adults with a serious mental illness, and 27 percent are victims of domestic violence.
Homelessness affects demographic groups fairly evenly. Sixty percent of the homeless in the area are male, and 40 percent female, while 50 percent are black or African American, and 47 percent are white.