Wine of the Week: Chateau Rives – Blanques Limoux Blanquette Blanc de Blanc - $19.94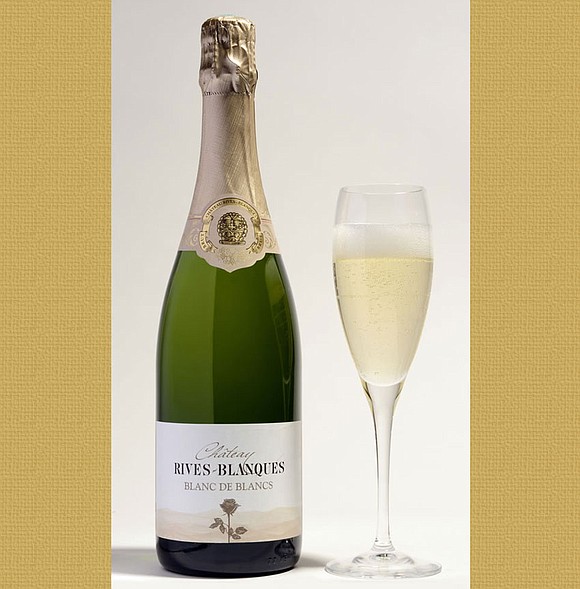 French winemaker Jan Panman says the Benedictine monks in his Limoux region of France were the first makers of sparkling French wine a full 100 years before Dom Perignon, and he has the papers, dating from 1544, to prove it. He displayed an ancient bill of sale, reportedly from the Abbey in Limoux that purports to show the sale of "sparkling wine" to an English court, which clearly states the name of the Blanquette estate. With that proud declaration, Panman recently unveiled the latest vintage of his Chateau Rives-Blanques Blanquette Blanc de Blanc ($19.94).
Sparkling French wines that are made outside of the champagne region cannon, by law, use the designation "champagne," so they must use the designation "Cremant" or simply say "Sparkling Wine" on their label. Don't let the diminished moniker fool you, Chateau Rives- Blanques Blanc de Blanc is as fine as any sparkling wine from the Champagne region. A delicate straw-yellow color with a distinctive nose of white flowers and perfumed lilac blossoms, the wine is brimming with flavors of ripe peaches, Meyer lemons and white peaches. Back notes of crystalized honey and a hint of shaved cinnamon and toasty biroche add to the fine flavor mix.
This is the perfect casual sparkling wine for summer with soft, ripe cheeses, a bit of pate de compagne or some smoke salmon with caper and dill mustard. Grab a bottle and recount that terrific little story I just imparted about how the wine was founded long before Dom Perignon and you have the start of a delightful afternoon.