Joliet Central Girls' Basketball Coach wins IBCA Coach of the Year
5/6/2019, 3:46 p.m.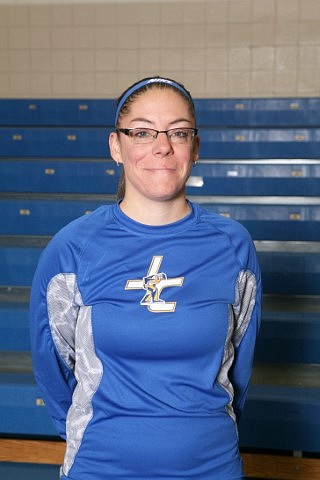 Joliet Central High School Girls' Basketball Coach Laura Brumfiel was selected as a 2019 Coach of the Year by the Illinois Basketball Coaches Association (IBCA). The IBCA honors coaches throughout the state for their success on the court and their contributions to the game. These coaches will be honored at the Hall of Fame Banquet on May 4, 2019 at the Illinois State University Redbird Arena in Normal, IL.
This is Brumfiel's third full season as the Varsity Girls' Basketball Coach at Joliet Central High School. Prior to that she was the Varsity Assistant and Sophomore Coach for four years. Brumfiel works full-time as the Recreation Superintendent for the Joliet Park District. Brumfiel is originally from Indiana and grew up loving the game of basketball and played college basketball and softball for four years.
Brumfiel said, "This award is a great honor and I am grateful to be selected. All of our players and coaches at every level have worked extremely hard, and we are excited for the future of Joliet Central Girls' Basketball."