Troy Middle School students attend Engineering Day
5/6/2019, 3:38 p.m.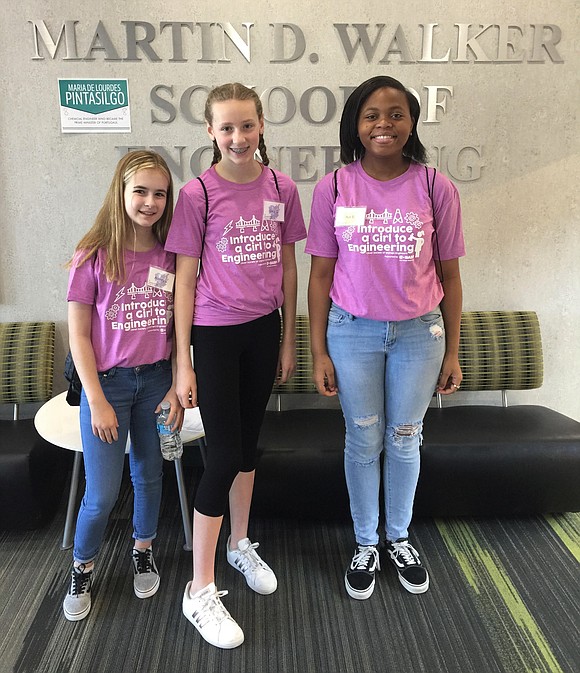 Troy Middle School seventh-graders Aubrey Lynch and Lucy Offermann and eighth-grader Aja Sanders participated in April's "Introduce a Girl to Engineering Day" at Olivet Nazarene University Reed Hall of Science.
The program was designed to help young women in grades 6-8 understand what engineers do; learn about careers in science, technology, engineering and math; interact with engineering role models; build self-confidence and critical thinking skills and learn about steps they might consider to become an engineer.
Troy Middle School is a Troy Community District 30-C school.