High School Badminton team headed for State
5/7/2019, 3:47 p.m.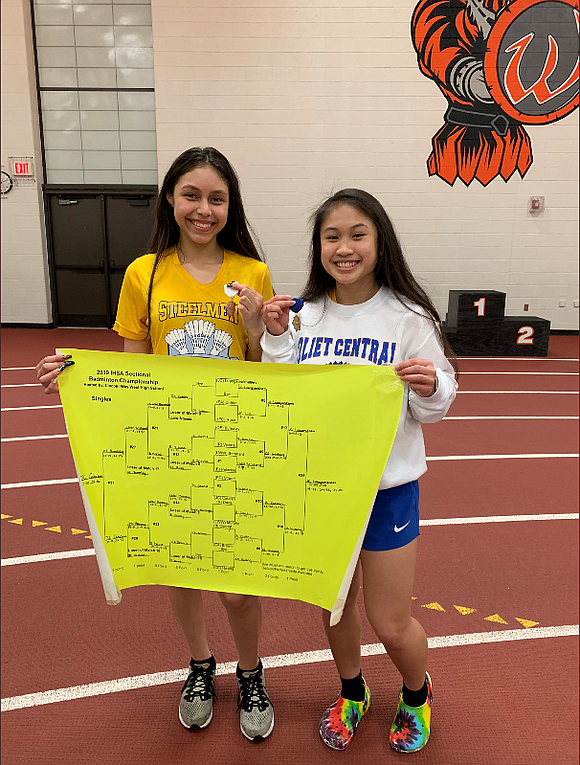 Joliet Central High School Girls Badminton team members Daisy Catalan and Lauryn Luangsomkham will compete in the IHSA Badminton State Championship on Friday, May 9, 2019, at Eastern Illinois University. The Joliet Central Girls Badminton team is coached by Lisa Luangsomkham, Shana Sanchez, and Maisa Abu-Mallouh.
After competing in the Sectional Competition, Lauryn qualified for state as the Singles Sectional Champ and Daisy qualified after finishing in third place individually. The Joliet Central High School Badminton team tied 2nd overall at the Sectional Competition.
Coach Luangsomkham said, "I am very proud of Daisy and Lauryn. They went into the season eyeing state and they did it! No matter what happens at state, they are already winners in my eyes, because they are amazing Steelmen on and off the courts."