Arts look to make a comeback in Joliet
Marney Simon | 5/8/2019, 9:56 p.m.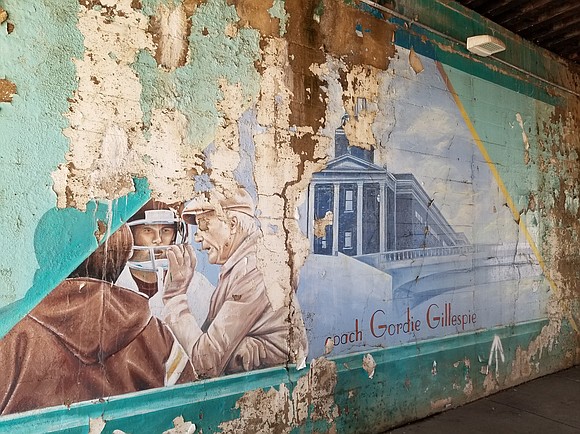 An arts community has sprung up in Joliet. But plans to formalize a committee to oversee projects and bring together local talent have been put on hold, awaiting more information from potential organizers. Joliet's Economic Development Director Steve Jones and Cathedral Area Preservation Committee member Quinn Adamowski made a presentation to the Legislative and Land Use Committee on May 2.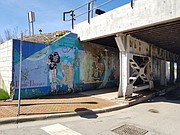 "We've had a lot of excitement recently in the arts community in Joliet pertaining to the prison," Jones said. "Artists have gotten together and over the past year have done some incredible things over at the prison, and we ended up with a full art exhibit and generated a lot of excitement beyond the prison and into the art world itself."
The city is now looking for a more formalized arts commission that would bring together schools, civic organizations, and other public organizations to seek out funding sources such as grants and private donors to help boost the city's art scene.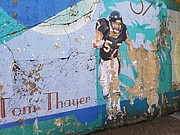 "Arts as a community kind of gets pushed to the back," Jones said. "A commission can help bring focus, can bring things in an open, easily discussed, discernible initiative." The commission as proposed would consist of 17 representatives from multiple backgrounds.
The commission would vet and find the resources for the city's art scene. As a public body, the commission would be able to seek out opportunities, which would include a public art component. That component could include seeking out artists to add, repair, or decommission artworks in the city. "There is a great opportunity here in the city to work together, to bring organizations together, and push arts here in Joliet," Adamowski said. "We're not known as an artist community, but we have a lot of artists here, which makes us a defacto community of artists. So, how do we make that an official thing, how do we push that and raise their profile to provide them the opportunities to help themselves, while at the same time moving the city forward."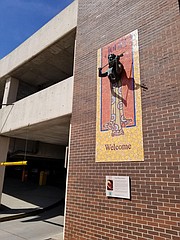 Members of the committee asked to see more information on the idea, asking for a more in-depth presentation regarding how commissioners would be chosen, what types of projects would be sought, and for a funding request. An ordinance to establish the commission was placed on the agenda for the Joliet City Council on May 7 but was later removed to await further information on the proposal. The ordinance is expected to return for a second presentation before the committee before coming before the full council.