Community Support Banquet & Award 2nd annual event
5/8/2019, 9:30 p.m.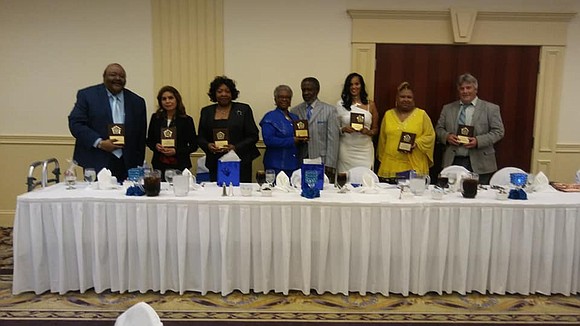 On May 4, 2019, the second annual Community Support Banquet and Award celebration was held at the Clarion Hotel. The event was hosted by Prophetess Ora Holloway and Minister Suzette Williams. Ten individuals were presented with a community award plaque in recognition and appreciation of their commitment igniting The Fire Prayer Ministry, to strengthening families, communities, civic participation, feeding the hungry and helping the homeless within the community.
Prophetess Ora Holloway and Minister Suzette Williams awarded these talented and compassionated individuals on the success of their outstanding work and dedication to humanity. Recipients for this years award were Joliet Concilman Larry Hug, Pastor Larry V. Tyler, Trista Brown, Minister Angelia Williams, Apostle George R. Kimbrough, Kamilia Streeter, Pastor Stephen Delaney and Pastor Jaun & Maria Ruiz.