Plainfield Memorial Day festivities
Madhu Mayer | 5/15/2019, 3:51 p.m.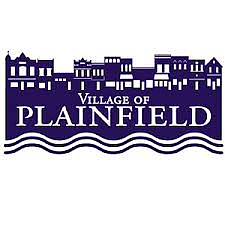 It is a tradition across every community in the country that signifies more than the start of summer.
The Memorial Day parade in the Village of Plainfield, like everywhere else, is a chance for residents to line up the streets and honor fallen soldiers and brave individuals who continue to serve their country.
This year's parade will step off from Ira Jones Middle School at 10:30 a.m. Monday, May 27. The parade will proceed east onto Ottawa Street and to Settlers' Park where a flag-raising ceremony will be held in honor of those who paid the ultimate sacrifice for their country.
The annual event is organized by Marne Post 13, American Legion. Police Chief John
Konopek said the Plainfield Police Department and Plainfield Emergency Management
Agency will close Ottawa Street from 10:25 to 11 a.m. to allow passage of the parade. All streets are open during the flag-raising ceremony.
Since Memorial Day is a holiday for many, Konopek said disruption to traffic is at a minimum.
"Staff will limit the road closures to the minimum necessary to ensure the safe passage of the parade and spectators," he said during Monday's Plainfield Village Board meeting. About 500 people gathered to watch the parade and ceremony last year, according to Konopek.
Since the weather has either been warm and/or windy during previous year's events, the police chief said PEMA and fire personnel will monitor the crowd for heat-related injuries and pass out water to anyone who needs it.
The 2018 Memorial Parade cost the village $1,165 for police, public works and PEMA manpower.