Wine of the Week: Peteglia Montecucco Sangiovese DOCG - $25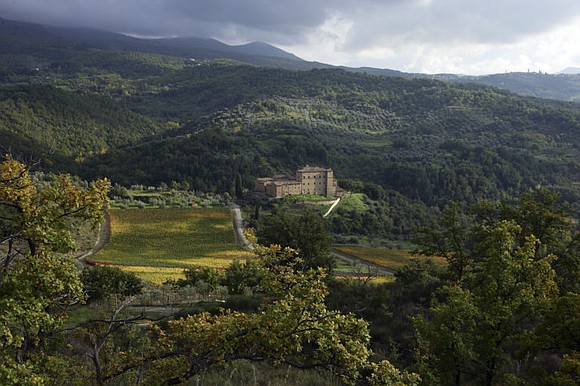 Montecucco is a very new denomination in Italy and is Tuscany's best kept secret. Wines of the region are finally coming into their own, thinks to the high quality and distinctive character of these wines which are primarily made from Italy's most planted grape, Sangiovese. What makes Montecucco Sangiovese difference from all the others is its taste, brought about by its unique climate and soil conditions. Organic production is the norm rather than the exception, with 68% of its vines produced under organic conditions.
Montecucco is nestled in the south of Tuscany between two more famous neighbors, Morrellino di Scansano and the little town of Montalcino which produces t he regal Brunello di Montalcino.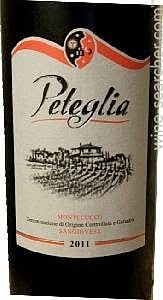 Located inland from the coast of the Maremma, Montecucco is presided over by Mounte Amiata, an extinct volcano which lends its mineral rich soils to the grapes that grow on its slopes and in the valley below. The vines further benefit from the dry climate created by the Mount, which protects them from the storms brewing over the Tyrrhennian Sea.
Montecucco wines are beautifully structured wines with depth and excellent flavors of dark fruit and spice. The wines are terrific now, but they also have great potential for cellaring. They really come to life with food, and that's where the wines are most at home; on the dining table.
One of the most flavorful of the young wines now being offered in the U.S. market is Peteglioa Montecucco Sangiovese DOCG 2016, a mere $25 and worth every penny. The wine stands head and shoulders above its modest price and is a versatile addition to your summer lunch and dinner party plans. Its perfect during the day with ripe cheeses, very salamis and summer salads. It goes just as great with a piece of grilled fish or chicken or a charred steak or down home spare ribs. Bright red cherries and layers of ripe plums, blackberries and hints of baking spices and multi-colored pepper corns are further enhanced by notes of fennel and licorice. The more you drink this wine, the more of a flavor kaleidoscope you encounter. I had it with a grilled lamb chop and wound up sucking on the bone as I sipped the last dregs. I know it's not exactly Mrs. Manners, but when you're kicking off your shoes outside, dining al fresco, anything goes!