Education Committee Chair passes measures addressing teacher shortage
5/20/2019, 8:45 p.m.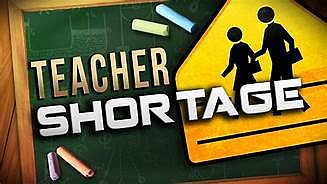 To help alleviate the teacher shortage in Illinois, the Senate's Education Chair, State Senator Jennifer Bertino-Tarrant recently passed a series of measures. Bertino-Tarrant (D-Shorewood) passed House Bill 423 with bipartisan support, which places a hold on requiring educators to take a controversial licensing exam. "This costly test may be ineffective in determining whether an applicant is qualified to teach in our classrooms," Bertino-Tarrant said. "We need to take some time to evaluate this requirement to ensure we are not deterring qualified teachers from joining the profession." The measure eliminates the basic skills exam until July 1, 2025, during which time the Illinois State Board of Education is required to re-evaluate the methods it uses to score a prospective teacher's knowledge and preparedness and adopt rules for any changes. Another piece of legislation addresses findings that 89 percent of central Illinois districts and 92 percent of southern Illinois districts have issues with staffing teaching positions with qualified candidates. Some districts are turning to substitute teachers while looking for permanent teachers. To help ease unnecessary stipulations on retired teachers looking to fill these substitute roles, Bertino-Tarrant passed House Bill 1472 which allows retired teachers to return to teaching in subject shortage areas without impairing their retirement status. "Our retired teachers should not be penalized for returning to classrooms to help our school districts address their needs," Bertino-Tarrant said. "We want teachers in our classrooms with experience in the profession." Bertino-Tarrant also passed House Bill 2605, which will make it easier for speech pathologists to practice in Illinois schools by eliminating a redundant state certification requirement. "This measure streamlines the process for qualified speech pathologists to practice in our schools," Bertino-Tarrant said. "Speech pathologists undergo intensive educational programs and thorough testing, and we know they are qualified without yet another unnecessary certification." Schools across the nation are struggling to find speech pathologists to work in schools, due in part to the limited number of openings in graduate programs and the increased need as the profession's scope of practice increases and symptoms of autism are better detected. All three of these measures await the governor's signature to become law.