Contract approved for administrator
Madhu Mayer - news@thetimesweekly.com | 5/21/2019, 8:14 p.m.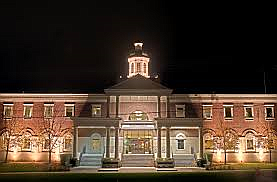 Administrator Brian Murphy will continue to roam the halls of Plainfield Village hall.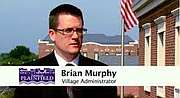 The Plainfield Village Board approved an employment agreement with Murphy to continue on as village administrator. He was hired as village administrator in 2009. Prior to his hiring in Plainfield, he was the assistant city manager/economic development services for the City of Troy in Michigan from 2004 to 2009. Murphy's annual salary is $180,409.
The employment agreement with Murphy states that the village has the right to terminate his services at any time and for any reason, and he will receive 20 weeks of salary and benefits as severance pay, in addition to any unpaid accrued salary, vacation, personal and sick days.
The agreement also states that Murphy's employment contract will end on the last day of the term of office of incumbent Village President Michael Collins.
Collins was reelected for the four-year term as mayor in 2017.