Cathedral Area Preservation accepting scholarship applications
5/22/2019, 6 a.m.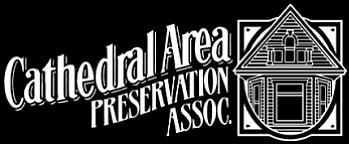 The Cathedral Area of Joliet Preservation Association (CAPA) will award up to two $1,000 scholarships to high school seniors residing in the Cathedral Area of Joliet for their pursuit of higher education beyond high school. Applicants must live within the CAPA boundaries in a household registered as a current CAPA member, and must have attended a Joliet area high school for at least 3 years.
Supporting documents necessary for the application include a copy of the high school transcript; letter of acceptance for higher education; and an essay of approximately 1,000 words that describes the student's most meaningful achievements and how they relate to future goals.
The application can be accessed online at:
https://capajoliet.files.wordpress.com/2019/05/scholarship-application-2019.pdf
The application deadline is June 14, 2019. For questions, please contact Andrew at achemers@gmail.comachemers@gmail.com.
Applications and supporting documents should be sent to:
CAPA Grant and Scholarship Director
Attn: Andrew Chemers
PO Box 3662
Joliet, IL 60434
Founded in 1981, CAPA actively preserves the historic nature of our neighborhood and unique domestic architecture through a variety of events and strategic outreach.
Members actively work to preserve the historic nature of the Cathedral Area of Joliet and participates in a multitude of outreach projects such as the provision of neighborhood improvement grants, and community partnerships.