Library summer read
5/22/2019, 6 a.m.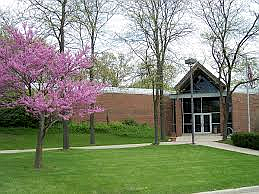 Reading four to six books during summer can prevent loss of literacy skills
A visit to Joliet Junior College's Trackman Planetarium, Marie Curie and Leonardo DaVinci book clubs and other science-theme programming will keep kids engaged, intrigued and excited about books this summer at Shorewood-Troy Public Library. Pre-registration for It's Alive! The Mad Reading Experiment runs June 3-7 and must be done at the library. Children who sign up during pre-registration will get a coupon to pick up a free Summer Read t-shirt at Big Frog (quantities limited).
The Big Book Theory Summer Read program for teens and adults features weekly incentive prize drawings, separate grand prize drawings for teens and adults, plus a Big Bang Theory Trivia party on June 10 for adults. Sign up begins June 3, as well.
Summer Read kicks off with an all ages celebration on Saturday, June 8, from 1-3PM at the library. The event includes a dunk tank, a petting zoo, face painting, a balloon artist, games and activities, live music and more. In addition, event attendees have the chance to win an Amazon Fire tablet, courtesy of John Wright, State Farm Agent.
"Summer Read is our biggest event of the year! We love to create fun and exciting programs and activities to get families involved in reading over the summer. The program encourages kids to branch out and read about new topics or genres they typically would not, as well as some of their favorites," explained Assistant Director and Head of Children's, Shalyn Rodriguez. "Being able to help prevent the dreaded summer slide while kids are on summer break has been a top priority for us. We want to support a love of reading and learning that continues even outside of school," she added.
Reading just four to six books over the summer can help prevent a loss of literacy skills, according to an article in American Libraries magazine https://americanlibrariesmagazine.org. In addition, research shows that elementary school age children who participate for at least five weeks in a voluntary summer learning program experience benefits in math and reading, both academically and interest-wise. www.summerlearning.org/at-a-glance
In 2018, over 800 children and 300 teens and adults participated in Shorewood-Troy Library's Summer Read. The library hopes to increase participation by 20% this year. The program is open to all readers, whether or not they live in the library district. This year's Summer Read runs June 8-July 19 with registration accepted through July 12, 2019.
For more information on the 2019 Summer Read or other library programs or services, please contact Assistant Director Shalyn Rodriguez, 815-725-4368, or visit shorewoodtroylibrary.org.