Joliet Public Schools retirees
5/27/2019, 8:24 p.m.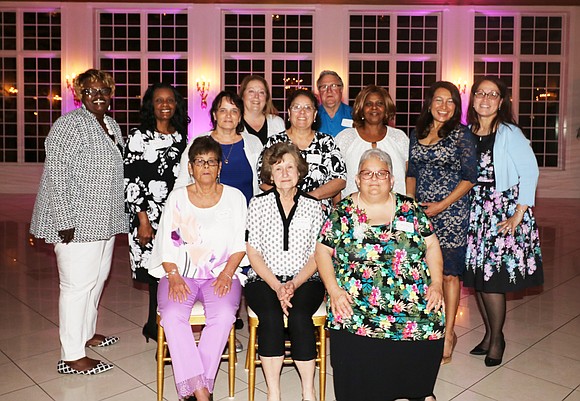 Congratulations to the 25 employees who retired from Joliet Public Schools District 86 this year. A retirement celebration was held at the Haley Mansion to honor the individuals. Collectively, these employess worked in District 86 for a total of 569 years. The retirees include:
Dirksen Junior High: Lu Guidera-Friddle, Peggy Jeffries, Linda Pierson; Eisenhower Academy: Gonzalo Ortega; Hufford Junior High: Karen Eaves, Philip Laskowski, Kristin Walker; Gompers Junior High: Dr. Elba Garcia, William Larson, Clementina Ortiz, Carmen Enid Saez, Cheryl Williams; Thomas Jefferson Elementary: Patricia Bey; J.F. Kennedy Administrative Center: Janet Cooper, Kimbrele Flood, Cynthia Gedvilas-Scholp, Jodi McDermott; Pershing Elementary: Pamela Gaffney; Carl Sandburg Elementary: Michele Rosenow; Taft Elementary: Susan Giugler; Lynne Thigpen Elementary: Linda Likar, Beverly Porter, Janet Wolfinbarger; Washington Junior High: Iris Winfrey; and Woodland Elementary: Renee Samuels.