Illinois ranked #4 for Black Homicide Victimization
5/29/2019, 8 p.m.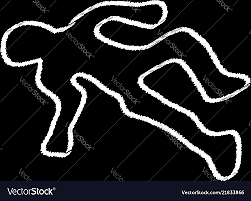 93 percent of Black homicide victims in Illinois were killed with guns thetimesweekly.com
Illinois has the fourth-highest black homicide victimization rate in the nation with a rate of 36.40 per 100,000—nearly twice the national black homicide victimization rate and more than seven times the overall homicide rate nationwide—according to a new analysis by the Violence Policy Center (VPC).
The annual study, Black Homicide Victimization in the United States: An Analysis of 2016 Homicide Data, ranks the states according to their black homicide victimization rates. It is based on unpublished data from the Federal Bureau of Investigation (FBI) Supplementary Homicide Report (SHR). The study details homicide rates for 2016, the most recent year for which comprehensive national data is available. Prior to 2016, Chicago and Rockford were the only Illinois reporting jurisdictions that submitted homicide data for inclusion in the FBI Supplementary Homicide Report. Beginning in 2016, all Illinois law enforcement agencies were required by state law to submit homicide data for inclusion in the SHR.
This is the 13th year the Violence Policy Center has released the study. "The devastating and disproportionate impact homicide, almost always involving a gun, has on black men, boys, women, and girls in America is a national shame," states VPC Executive Director Josh Sugarmann. "These deaths devastate families, traumatize communities, and should provoke an outcry for change. The goal of our research is to help educate the public and policymakers, spur action, and aid community leaders already working to end this crisis."
Mark Jones, senior policy advisor for the Illinois Council Against Handgun Violence (ICHV), states, "Too many families in the black community know the pain of losing a friend, family member, or partner to gun violence. Often, this violence is caused by a firearm that was transferred to a person without even performing a background check because the states surrounding Illinois, in particular, Indiana, continue to allow guns to be bought and sold without background checks. Until this conduit of guns is closed by expanding background checks at the federal level, communities of color in Illinois will continue to be disproportionately impacted by the flow of guns into our state."
"As gun violence continues to take its toll on Illinois and Black communities across the state, it is time for policy makers to take action," states Kathleen Sances, managing director of the Gun Violence Prevention Education Center (G-PEC). "That's why we're standing behind the Fix the FOID Act, SB 1966, that looks to address loopholes in the state's gun licensing system."
In 2016, the national black homicide victimization rate was 20.44 per 100,000, and the overall national homicide victimization rate was 5.10 per 100,000. Nationwide, 87 percent of black homicide victims were killed with guns.
The 10 states with the highest black homicide victimization rates in 2016 are detailed in the table below.
For ILLINOIS, the study finds that in 2016:
· Of the 685 black homicide victims, 626 were male and 59 were female.
· Sixty-three black homicide victims (9 percent) were less than 18 years old and 5 victims (1 percent) were 65 years of age or older. The average age was 28 years old.