District 86 students have spring outing at the Slammers game
5/30/2019, 1:07 a.m.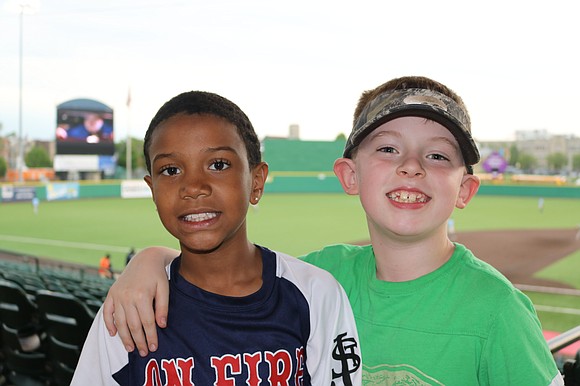 Over 2,700 Joliet Public Schools District 86 students and teachers from M.J. Cunningham Elementary, Dirksen Junior High, Gompers Junior High, Hufford Junior High, Edna Keith Elementary, A.O. Marshall Elementary, Carl Sandburg Elementary, Isaac Singleton Elementary, and Washington Junior High Schools enjoyed the Joliet Slammers Education Day Field Trip. (From left to right) Third grade students Giovanni Contreras and Southernland Fields from Cunningham had a great time at the baseball game.