Joliet Township East High School hosts Class of '69 Reunion
5/30/2019, 1:11 a.m.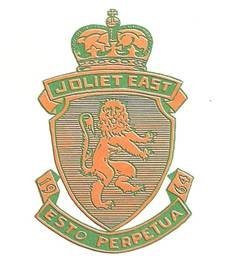 A series of events are planned to celebrate the 50-year reunion for Joliet East High School Class of 1969. Events will take place July 25-27, 2019 at a variety of locations.
Thursday, July 25 from 6 to 10 p.m. reunion events will kick off with an informal social at Kuchie's Bar, 1356 Houbolt Road in Joliet. No tickets are required.

The morning of Friday, July 26, if there is enough interest, we will host a golf outing. If you are interested in attending or would like more information, contact Michael O'Connell at mikeoc13@yahoo.commikeoc13@yahoo.com or call (815) 263-5480 by June 15.

Friday, July 26 from 6 to 11 p.m. is "A Return to the Wild Goose." The event takes place in the Inwood Golf Course Banquet Hall and features the band "Saints and Sinners." Enjoy music from the 60's, a cash bar, and food available for purchase from Babe's Hot Dog Truck. JT East alumni from the classes of '67, '68, '70, and '71 are invited to join us. The cost is $10 payable at the door.

Saturday, July 27 will start off at 10:30 a.m. with a nostalgic tour throughout Joliet East. Joliet East was open for 19 years from 1964-1983. The building now houses Joliet Job Corps but hasn't changed much. Walk the halls once again with your fellow Kingsmen. Who remembers where their locker was??

Saturday, July 27 will conclude the series of reunion events with the "official" class reunion from 6 to 10 p.m. at Heroes West, 1530 Commerce Lane in Joliet. Light refreshments (finger sandwiches, appetizers, and pizza) and a cash bar will be available. We hope to have several former JT East teachers in attendance. Tickets for the reunion are $20 and can be purchased by check made payable to "Joliet East Class Reunion" and mailed to Dan Sweeney, 500 Becky Lane, Wilmington, IL 60481. We need RSVPs ASAP so that we can plan accordingly. For questions about this event, contact Linda McCormick at lkjitsme@aol.comlkjitsme@aol.com.
Accommodations
Rooms have been reserved at the Fairfield Inn, 1501 Riverboat Center in Joliet. The block of rooms will be available until June 25. Call (815) 741-3499 and mention the Joliet East Class Reunion.