Entertainment: Lyric Opera Dead Man Walking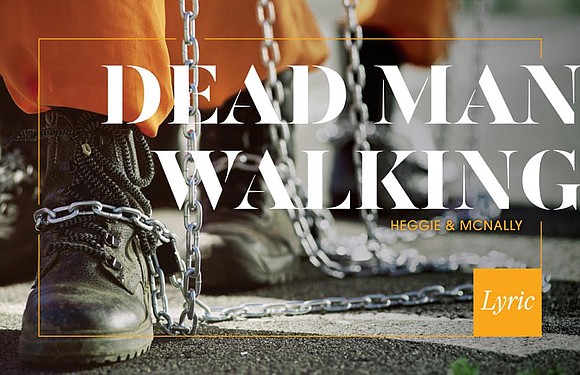 Taut and riveting from the overture to the final curtain, Lyric Opera's Premiere production of Jake Heggie's opera in two acts in English (with projected English subtitles), Dead Man Walking, is a fast-paced journey of conscience and redemption. The libretto is written by veteran American playwright Terrence McNally. Both McNally and composer Heggie are in their Lyric debuts. Based on the best selling 1993 novel by Sister Helen Prejean, CSJ, and the subject of the 1995 crime drama starring Susan Sarandon and Sean Penn. ( The film received four Oscar nominations. Sarandon won an Oscar for Best Actress and Sean Penn was nominated for Best Actor.) Lyric Opera's production of Dead Man Walking continues weds. Nov. 6 at 7pm, sunday Nov. 10 at 2pm, weds. Nov. 13 at 2pm. saturday, Nov. 16 at 7:30pm with a final performance friday, Nov. 22 at 7pm. For tickets and information visit lyricopera.org.
Conductor Nicole Paiement in her Lyric debut, makes the case early on for this searing production. Heggie's score expresses the urgent nature of the subject at hand, with liberal use of every device in the modern music vernacular without being academic. The music hits home, as does the singing and acting on stage.
We see the heinous crime in stark realism, right at the outset. Brothers Joseph and Anthony De Rocher dispatch with their teenaged victims in calculatedly brutal fashion. Ryan McKinny sings Joseph De Rocher. The 'dead man walking' in the title role in a memorably brilliant performance in his Lyric debut. The Children's Chorus, conducted by Josephine Lee and the Chorus, conducted by Michael Block, further amplify the drama.
Terrence McNally's libretto presses the story forward, making important moral and religious inferences, with a touch of humor along the way. Its important to key into this opera with your 'listening ears,' as you may miss something important.
We meet Joseph's family, with Lyric favorite, the renowned Susan Graham in an impassioned performance as De Rocher's mother, who draws in Sister Helen Prejean, sung in stunning voice by Lyric perennial Patricia Racette.
There are exceptional performances throughout the ensemble. Most notably Gordon Hawkins as the morally conflicted prison warden and Whitney Morrison as Sister Rose. Her richly textured performance and luxurious voice, recalls the recently departed Jessye Norman. Sister Helen herself, was in attendance at the Lyric's opening night performance and took a bow with the cast. It would be interesting to hear her reaction to the performance. This production is one of the most seamless this reviewer has seen on the Ardis Krainik theatre stage in recent years. It is certainly one of the most pointedly referenced to the current moral dilemma facing our nation at the highest levels. For more information, visit lyricopera.org.