Junior high student captures 5th in cross country
11/20/2019, 4:03 p.m.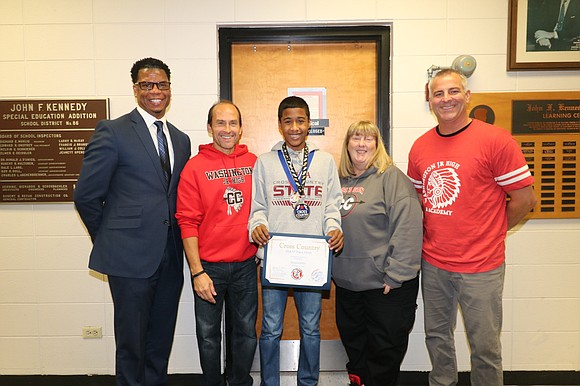 Congratulations to Washington Junior High eighth grade student Marcellus Mines who competed in the Illinois Elementary School Association State Cross-Country Meet at Maxwell Park in Normal, Illinois. Marcellus placed #5 out of 233 male athletes in Class 3A. The student athlete was coached by Washington Junior High School teachers Kenneth Villasenor, Susan Groves, and Daniel Wikert. Coach Groves also serves as the Washington Junior High athletic director.
The Joliet Public Schools District 86 Board of School Inspectors recognized Mines, Washington Junior High School principal Rolland Jasper, and the coaches at their November school board meeting.