Plainfield oks financing agreement for Costco deal
Madhu Mayer-mm@thetimesweekly.com | 11/25/2019, 10:05 p.m.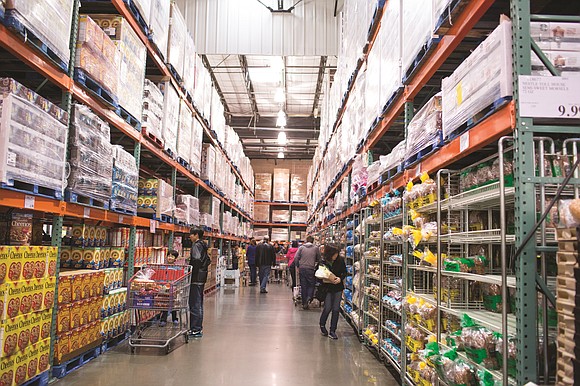 The Village of Plainfield is taking another financial step closer to having a Costco wholesale warehouse in the community.
Plainfield approved the financing agreement with 55/30 Acquisition related to the property at the northwest corner of I-55 and Route 30. The plan is for the wholesale giant to open in Plainfield on Dec. 1, 2022.
The proposed redevelopment and financing agreement utilizes the Route 30 Tax Increment Financing district by reimbursing the Boulevard's TIF increment produced from the project on a scaled schedule over 20 years. This is after the local taxing bodies have received 50 percent of the tax increment.
Jake Melrose, economic development manager for the village, said the Boulevard commercial project could produce more than $35 million in sales taxes over this 20-year period. But due to the 50/50 split of the TIF district, the local taxing bodies could potentially receive over $10 million in property taxes during this 20-year period from the Boulevard commercial project, he added.
TIF is a public financing method that is used as a subsidy for redevelopment, infrastructure, and other community-improvement projects.
When the TIF ends and the town's investments in both public and private redevelopment projects within the TIF redevelopment area are fully repaid, property tax revenues are again shared by all the taxing bodies. All taxing bodies then share the expanded tax base – the growth, which would not have been possible without the utilization of tax increment financing.
Costco is part of the proposed planned development for commercial projects on 170 acres at the northwest corner of Route 30 and I-55 interchange. Costco is planning to construct a 153,000-square-foot warehouse on 18 acres.
The Boulevard project area is bi-sected by the Plainfield and Joliet municipal boundary with the City of Joliet encompassing 21 acres of development located along the frontage of Route 30.
The village's and Joliet's Plan commissions have both recommended approvals for the commercial proposal. An intergovernmental agreement has also been reached between the two communities. The agreement stipulates that both communities must require the developer to construct the Boulevard roadway as the main arterial to the project area.
Excluding the Costco development, the master plan for the Boulevard project provides over 230,000 square feet of retail/hotel development on the Plainfield side of the boundary.