Joliet needs to set record straight on new water source
Wayne Horne | 11/26/2019, 9:59 p.m.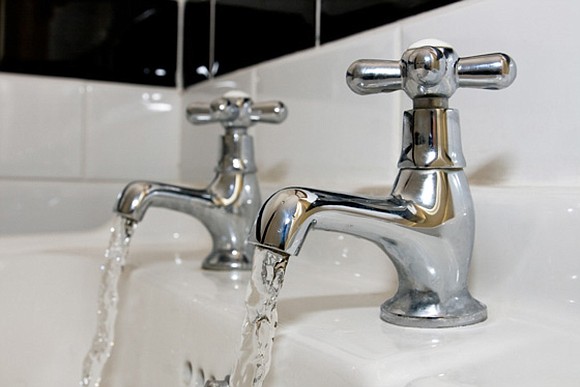 The City of Joliet received a letter on Monday, November 25, from the DuPage Water Commission (DWC) contesting inclusion of cost estimate comparisons of water source alternatives. The letter was addressed to Joliet Mayor Bob O'Dekirk and copied to the Joliet City Council, the Joliet Environmental Commission and Allison Swisher, Public Utilities Director.
The letter acknowledges making a presentation made in March that established the reasons why Joliet should consider using DWC for their water source. The presentation did not include any cost estimates. Since then, the DWC has been invited to submit a formal Request For Proposal (RFI), attend a workshop meeting in Joliet and received an email from Joliet that included cost estimates the DWC deemed inaccurate. The DWC did not respond to any of the requests nor prepare or present anything, according to the letter.
The letter also contests being included on Joliet's website with cost estimates they did not authorize and consider completely inaccurate. They said some of the assumptions are inaccurate by hundreds of millions of dollars. The letter went on to ask several questions about the Joliet information.
The questions included: What was the source of the erroneous estimates? What engineering firm made the assumptions and calculated the estimates? What information and data were used to formulate the estimates? Since the DWC never submitted any of the information attributed to the organization, where did it come from and why wasn't the DWC given the opportunity to verify the information before being presented to the public?
The letter concludes by requesting Joliet "set the record straight and remove any and all information and estimates regarding the DWC supply alternative."
As a member of the Environmental Commission I also now question the validity of the Alternative Water Source Study spread sheet comparing cost estimates from the various water sources. Perhaps the explanation is simple and straight-forward, perhaps not, but an explanation of the cost estimates and how they were actually developed is necessary.
The City of Joliet is conducting a Public Forum on December 5 at the Cantigny VFW Post located at 826 Horseshoe Drive in Joliet. The forum is scheduled to begin at 5:00 PM and conclude at 7:00 PM. There will be a panel discussion and time allotted for public comment.
The Public Forum precedes the November 10 meeting of the Environmental Commission vote on its choice for a new water source. The City Council is scheduled to make its final decision on the water source in January 2020. You and your neighbors should plan on attending.