Wine of the Week for your Holiday Table: Gloria Ferrer Blanc de Noir-$19.99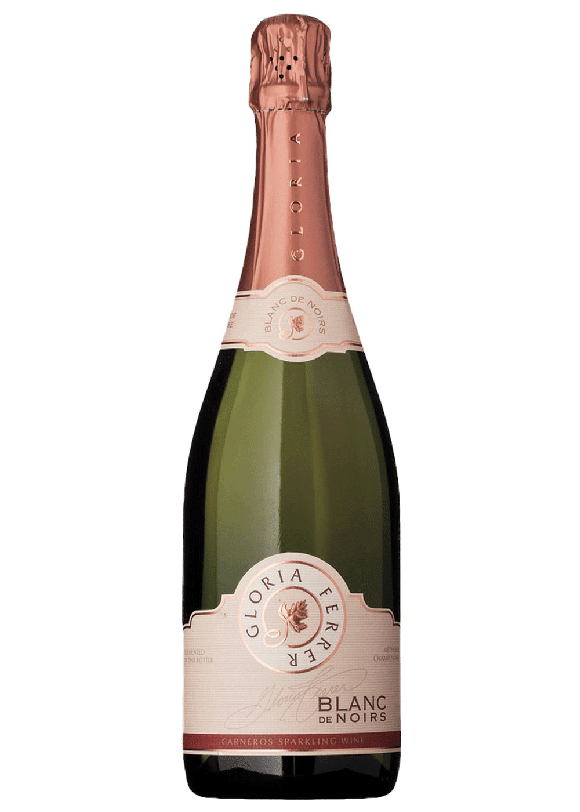 For the past 25 years, Gloria Ferrer has prided itself on its reputation for cultivating superior Pinot Noir in the Carneros district of Sonoma, California for its production of superior sparkling wine. Carefully hand-harvesting the grapes, and then leaving the resulting juice from the crush on the skins for 24 hours achieves its distinctive light pink blush color. The result is not only an appealing color, but also enhanced flavors of vibrant red berries and floral notes with hints of vanilla for a silky finish. Vin Gris is then added to achieve its characteristic creaminess.
This blush sparkler has pronounced flavors of bright strawberries and black cherries, with a bit of candied cherry and lemon, creating a lush feeling on the palate. The lively bubbles give it a persistent and long finish, making it perfect with a celebratory meal. Roast Duck with Plum sauce, Pork Loin with Tarragon or a Roast Chicken with Star Anise or exotic Indian dishes or Thai food, are just a few of the endless possibilities with this outstanding example of a California sparkling wine. Gloria Ferrer is a consistent award winner. It certainly deserves a place of honor on your table.
Always drink responsibly.