Pot tax approved
Madhu Mayer – mm@thetimesweekly.com | 10/2/2019, 4:04 p.m.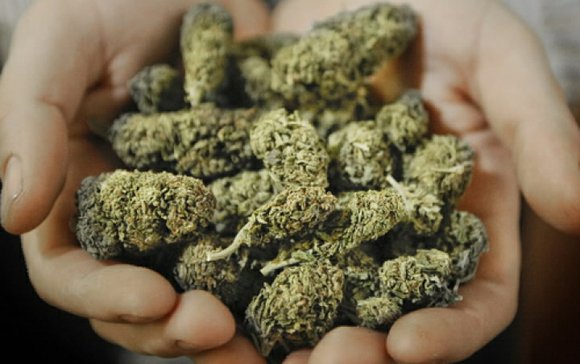 The City of Joliet is planning to profit from the sale of recreational marijuana that will become legal in January. The Joliet City Council Tuesday by a vote of 5-4 approved imposing a cannabis retailers occupational tax within the community. Mayor Bob O'Dekirk broke the tie as he voted for the tax, joining council members Don Dickinson, Bettye Gavin, Terry Morris and Mike Turk. Opposing welcoming recreational marijuana businesses into Joliet were City Council members Larry Hug, Pat Mudron, Jan Quillman and Sherri Reardon.
On June 25, Gov. JB Pritzker signed into law the Cannabis Regulation and Tax Act (Illinois House Bill 1438). Effective Jan. 1, 2020, the law legalizes the possession, use and purchase of recreational marijuana for individuals 21 and older in Illinois. The law also establishes guidelines for the regulation and licensing of cannabis businesses such as dispensaries and cultivation centers. While the law authorizes the possession of a limited quantity of cannabis-containing products, local municipalities can set limits or opt out on aspects such as the purchase, production or distribution of legalized recreational cannabis products. Local communities can also regulate the time, place, manner and number of cannabis businesses, including the minimum separation requirements between locations through the special use zoning process.
Despite the approval, the Joliet City Council in the coming months will still have to vote on zoning changes that will regulate just where dispensaries will operate. Statistics were presented on the potential tax revenue and according to the information presented the city would boost revenue by at least $1 million in each year through the legalization of recreational marijuana. Joliet resident Calvin Munoz said he supports the City Council's decision in approve the marijuana tax.
"I would much rather have them generate revenue through sales of recreational marijuana than raising taxes," he said. "People have to remember the City Council will regulate these dispensaries like when someone applies for a liquor license. After all, the State of Illinois has approved recreational marijuana use." But Janice Soto of Joliet, a mother of two, said she wishes the outcome was different at Tuesday night's meeting.
"I just worry about my kids," she said. "You don't want them to do drugs, but what do you say to them when there is a business that is selling pot right in their community. Just because it will become legal doesn't mean I endorse it or it is right."
At a recent board meeting in the nearby Village of Plainfield, officials did not support approving dispensary businesses in the village.