Free Active Shooter Readiness program
10/8/2019, 10:26 p.m.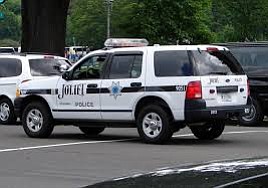 Rialto Square Theatre has partnered with the Joliet Police and the Will County Sheriff's Department to present an Active Shooter Readiness Seminar at the Rialto Square Theatre on Wednesday, November 6 at 7 PM. This event is free and open to the public. Seating is on a first-come, first-served basis, no ticket needed.
The U.S. Department of Homeland Security recommends creating a plan of acting in your professional and personal life. "Planning for emergency situations will help mitigate the likelihood of an incident by establishing important protocols."
"As we see on the news almost every day, the world has changed," says Rialto Square Theatre Executive Director, Val Devine. "We want to do all we can to help prepare the citizens of Joliet and surrounding areas in the case they ever find themselves in one of these horrible situations."
For more info on the Active Shooter Readiness Seminar, visit www.RialtoSquare.com or call 815-726-7171.