Joliet in talks for new hotel
Megann Horstead-news@thetimesweekly.com | 10/11/2019, 11 a.m.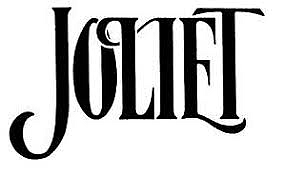 The Joliet Economic Development Committee took time to review a pre development agreement between the city of Joliet and E and M Strategic Development that would help bring a new hotel to town at Tuesday's meeting.
The developer, Mark Meyer, is eyeing an opportunity to make the project possible within the area of the Saint Joseph Medical Center Tax Increment Finance (TIF) district, which includes properties bound near the hospital in which the tax base is frozen to spur redevelopment.
"We identified Joliet as a potential opportunity," Meyer said.
Derek Conley, economic development specialist for the city, said one big takeaway from the community visioning meetings held with stakeholders was the need for a new hotel.
Panel action helps put the city and E and M Strategic Development in a position to consider completing a market study and analysis.
Conley said the developer identified someone to come along and perform a market study for the city, which staff will look into further.
The developer has other hotel developments that are either in the works or recently completed in Elkhorn, Wisconsin and Skokie.
Councilman Don "Duck" Dickinson asked if Meyer has a hotel chain in mind.
Meyer replied, saying he tends to only work with three hotel brands.
No incentive packages were reviewed during the meeting, which Conley said could be delved into later in the process.
Preliminary site plan information for a hotel has been presented to city staff.
While no specific site has been identified yet for the hotel, Meyer wants it to have about 100 rooms.
Councilman Terry Morris and Dickinson said they both are supportive of the idea of working with the developer to bring a new hotel to town.
The panel came to a consensus providing a positive recommendation of the deal to the Joliet City Council. Councilman Larry Hug was absent.
The Joliet City Council will vote on the pre-development agreement at a later date.
The city and E and M Strategic Development are looking to commit $3,000 each to pay for the market study and analysis.