Nick Palmer for County Executive endorsed by County Board Members
10/11/2019, 2:36 p.m.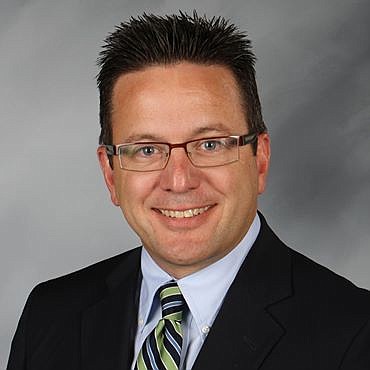 Nick Palmer's campaign for Will County Executive continues to build momentum as the campaign announces the endorsements of multiple Will County Board members.
Supporting Palmer in his bid for County Executive are Denise Winfrey, Speaker of the Board, and the first African-American woman to hold that position, and her Democratic caucus members, Jackie Traynere (D-Bolingbrook), Meta Mueller (D-Aurora), Amanda Koch (D-Frankfort), Beth Rice (D-Bolingbrook), Margaret Tyson (D-Bolingbrook), Herb Brooks (D-Joliet), and Mimi Cowan (D-Naperville). Speaker of the Board Denise Winfrey explained that Palmer's dedication to the people of Will County, along with his extensive experience in county government, were the primary reasons for her endorsement. She went on to explain that, "With Nick Palmer as County Executive, we can continue to work together for the good of our community."
Board Member Amanda Koch echoed Speaker Winfrey's comments regarding Palmer's qualifications for the position. "Nick's experience means the transition to a new county executive will be seamless. He knows nearly every issue, big and small, that the county faces." Koch went on to explain that she also supports Palmer because "he is a team player and dedicated worker. I cannot think of anyone better suited to this position."
"I have been a board member for 11 years," said Jackie Traynere. "Through it all, Nick has been a quiet leader, dedicated to making things better for all the people of Will County. He knows how to work across the aisle to get things done that really matter to the working women and men of this county." This latest round of endorsements adds more momentum to Palmer's surging campaign.