Wine of the Week: The noble wines of Montepulciano Tuscany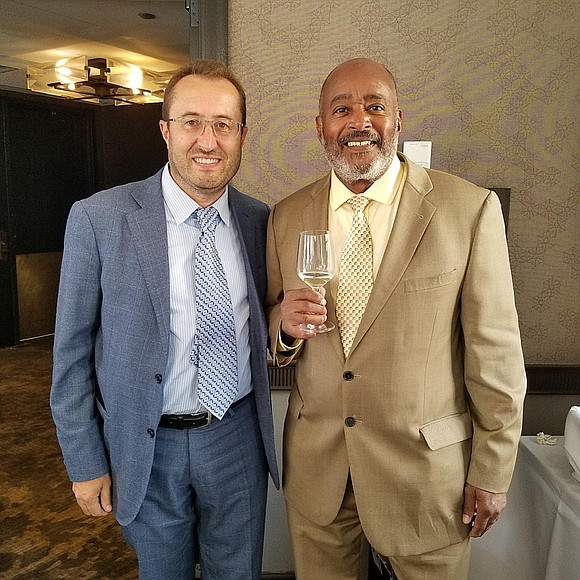 Nestled in the foothills and valleys of the southeastern portion of Tuscany are the noble wines of Montepulciano. Among the first regions in Italy to receive controlled appellation (DOC) status in 1966, it was also among the first to receive Italy's highest designation, DOCG. Though not as well known as its neighboring districts, Chianti Classico or Brunello di Montalcino, the wine is gaining distinction because of its freshness and vitality and its reasonable price range in the celebrated region of Tuscany.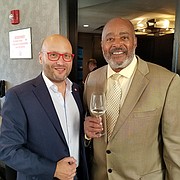 "We're right in the center of everything," Enrique Mazzola, Ambassador for the Consortia del Vino Nobile di Montepulciano, said at the seminar, The Energy of Sangiovese in Tuscany at the Simply Italian Great Wines U.S. Tour held at London House in Chicago. He is also, coincidentally, the Music Director Designate to Lyric Opera Chicago and is conducting his first performances for the company this month at the Civic Opera House of Verdi's Luisa Miller.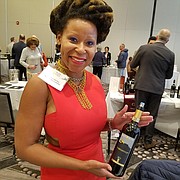 Wines of Montepulciano are created from a complex mix of soils, with alternating clay and alluvial soils and the distinct advantage of an ideal climate with plentiful sunlight, particularly at the higher elevations. Add to that gentle marine influences which lend the wines their balanced character, with fragrance, fruitiness and a solid tannic backbone. In short, these are wines that are great with food. All of the wines are exceptional examples of those made from the King of Italian grapes, Sangiovese. All of the wines presented here are DOCG, Italy's highest designation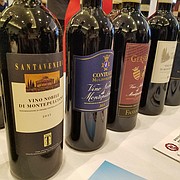 Among the wines presented were Poggio Stella 2015 ($30)), The wine displays an intense Ruby red color which belies the deep red berry flavors that dominate this shining example of all the region has to offer. Aged in large Slavonian oak barrels for 18 months and then aged for 6 months in the bottle, the wine has a smooth, harmonious finish that lingers long on the palate. Perfect with Prime Rib or other hearty roasts, especially game meats, this is the perfect wine for a fall feast.
Podere Casanova Montepulciano 2015 ($28) has hints of black currants, prunes and black cherry blended with hints of cocoa, peppercorns and subtle aromas and tastes of tobacco and coffee. Truffle season is in full swing. If you can get your hands on some of this coveted commodity, this is the wine to have.
Manvi Ojas 2015 ($39-$45) is 100% Sangiovese aged in French oak for 12 to 24 months and then refined in the bottle for yet another year. The result is a deep, richly colored and full-bodied wine with intense aromas and lush flavors of blackberries and ripe dark red plums. Prime Aged Steak and hearty cheeses like Gorgonzola are the order of the day.
Carpineto 2015 ($25) is a Sangiovese blend (90% Sangiovese, 10% Canaiolo) which is allowed to macerate on the skins for 10 to 15 days before aging two years in large Slovenian oak casks before blending with a small parcel that has been aged in French oak barrels. The aging gives the wine a richness and complexity that results in hints of violets and wood that envelope a harmonious blend of dried red fruits. The wine has an elegant texture and a long finish. Perfect with game meats (Its Wild Boar and Venison season!) as well as your favorite aged cheeses and dishes made with wild Morrell mushrooms or Truffles This wine is an incredible value.