Chicago Film Festival Opening Night-Edward Norton's Motherless Brooklyn, in theatres Friday, Nov 1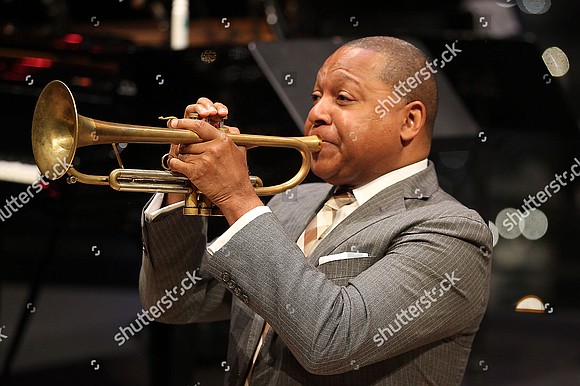 In the opening scenes of Edward Norton's brilliant homage to his hometown, Motherless Brooklyn, for which he wrote the screenplay, based on the detective novel by Jonathan Lethem (Doubleday-1999), we see him anxiously tugging away at a loose thread on his sweater sleeve. As he continues to unspool the fabric weave, the dialogue begins to reveal snatches of the plot that will later unfold. The unspooling sleeve is symbolic of the complex plot that will see Norton, whose character, Lionel "Freakshow" Essrog who has Tourette syndrome, play a rather unlikely gumshoe who follows a trail of disjointed clues that appear like breadcrumbs in a crumbling urban forest. He is on the trail of the man who ordered the killing of his mentor and only friend, Frank Minna. (We later learn that Minna gave Freakshow the nickname, 'Motherless Brooklyn' because, he said 'I had no one to look out for me'). Minna was also his boss at a detective agency that masqueraded as a livery service. Minna, played by Bruce Willis with steely grit, is at the epicenter of a complex cover up that will entangle Freakshow in a web of intrigue punctuated by over-the-top violence. Along the way, he's led to a smoky Harlem nightclub, the Jazz Rooster, a thinly veiled reference to Harlem's legendary Red Rooster, the haunt of many Harlem greats like Adam Clayton Powell, Duke Ellington,
Billie Holiday, Lena Horne and Miles Davis. (A sidebar, the location was actually St. Nick's Jazz Pub in Sugar Hill, Harlem, which burned down during the filming. Norton paid tribute to the firefighter who was killed in the inferno, Michael Davidson, FDNY 69, in an impromptu speech at the New York premiere After Party at Jazz At Lincoln Center). The Jazz Rooster is the domain of an eerily facsimiled Miles Davis look and sound-alike (Michael Kenneth Williams), with nine Grammy Award great Wynton Marsalis voicing the trumpet solos in the film and killer music by Daniel Pemberton. There's also (of course) a beautiful love interest, Laura Rose, (a luminous Gugu Mbatha-Raw), caught in the web of intrigue, along with her father, the Jazz Rooster owner (played menacingly by Robert Wisdom, of HBOs The Wire). The thread leads then to Paul, a quirky idealistic architect with a damaged psyche, played with Shakespearean élan by Willem Dafoe. All threads lead to New York's Master Builder Moses Randolph (Alec Baldwin, whose outsized ego, misogyny and hatred for all who are poor and non-white echoes his comedic alter ego on TV's Saturday Night Live). At times formulaic, but always engrossing, it is beautifully filmed by Oscar nominee Dick Pope (Mr. Turner, with British director Mike Leigh) and edited by Joe Klotz. There are also riveting performances throughout, with some so deeply rooted in their characters, you may not recognize some very familiar faces; Dallas Roberts (Danny Fanti), Bobby Cannavale (Tony Vermonte), Leslie Mann, and Cherry Jones, Josh Pais (William Lieberman in this film and formerly in roles in Ray Donovan, Law and Order, The Sopranos, Sex and the City, and just about every other popular show you've ever watched) among others in the stellar cast. Motherless Brooklyn, set in the 1950s, is also homage to the film noir genre (dark movie), which was at its height during that time period. This is a dark and violent film, but one with a bright, shining heart within.