Lockport's Gallery Seven to feature Cornerstone Artists
9/3/2019, 10:23 p.m.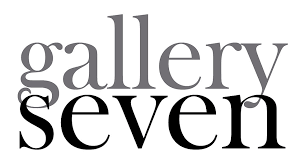 During the month of September Gallery Seven, housed in the historic Gaylord Building in Lockport, IL, will host an exhibit featuring the artists from the Cornerstone Lotus Art Studio. Cornerstone Services provides progressive, comprehensive services to people with disabilities promoting choice, dignity, and the opportunity to live and work in the community. Since 1969, Cornerstone has been a leader in meeting the unique needs of individuals with developmental disabilities, mental illnesses, physical disabilities, and sensory impairments.
The works on display include photography, painting, fabric arts, basket weaving, and sculpture. All the artwork is offered for sale. A public reception for the artists will be held from 1:00 - 3:00 P.M. on Friday, September 13th at Gallery Seven.
Gallery Seven Hours are Wednesday - Saturday, Noon - 5:00 PM
Sunday, Noon - 3:00 PM Admission is always free. 815-483-4310